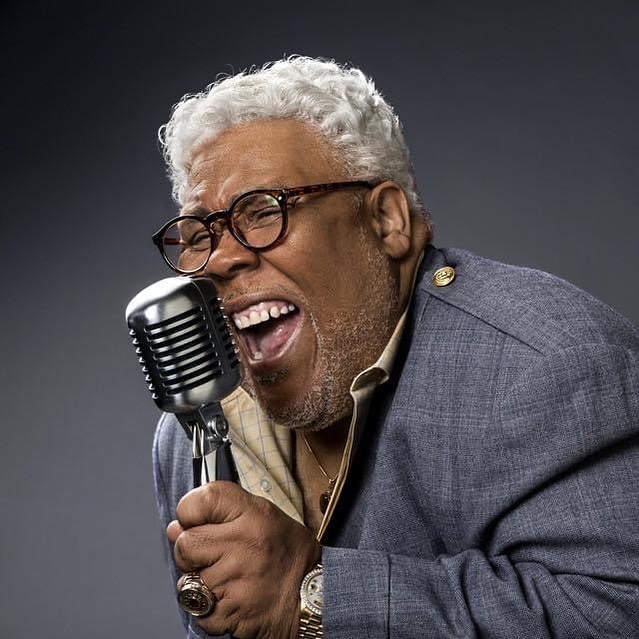 And, While RANCE took Heat for "Genre-Bending" early on ?
( His Lyrics especially )
He was / IS STILL....
The FATHER OF MODERN GOSPEL
And "MY" Favorite Singer of ALL TIME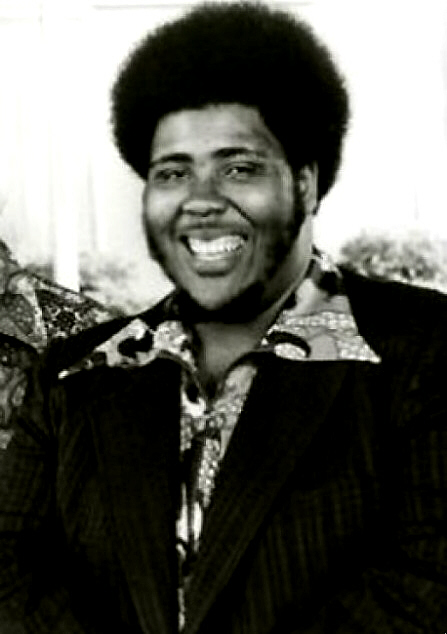 Rest "KING", Rest...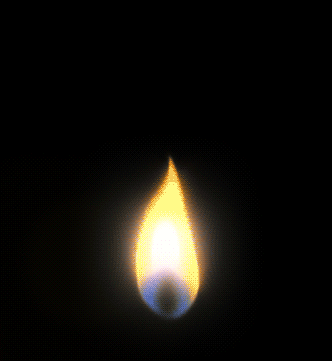 December 5th, 1932 - May 9th, 2020
"And the WINNER is....ME
I have NEVER Receieved NOTHING....
YŠll Ain't NEVER gave ME no grammy
And, I've been SINGIN for YEARS...
I AM THE ARCHITECT OF ROCK & ROLL"
------Richard Wayne Penniman (during a LIVE braodcast in front of millions )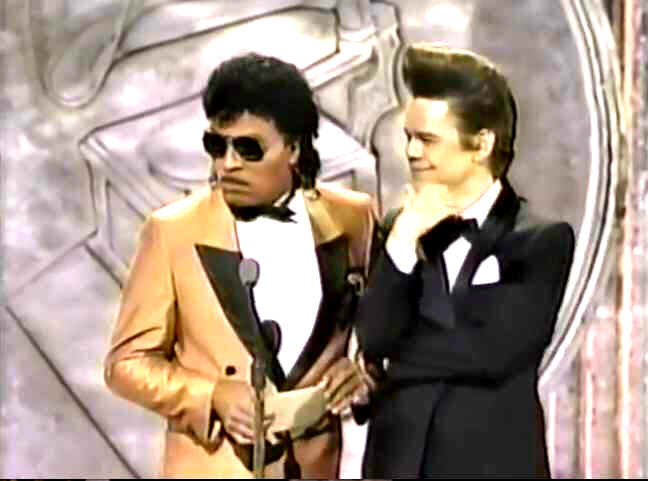 The Innovator....
The Architect....
THE "KING" OF ROCK & ROLL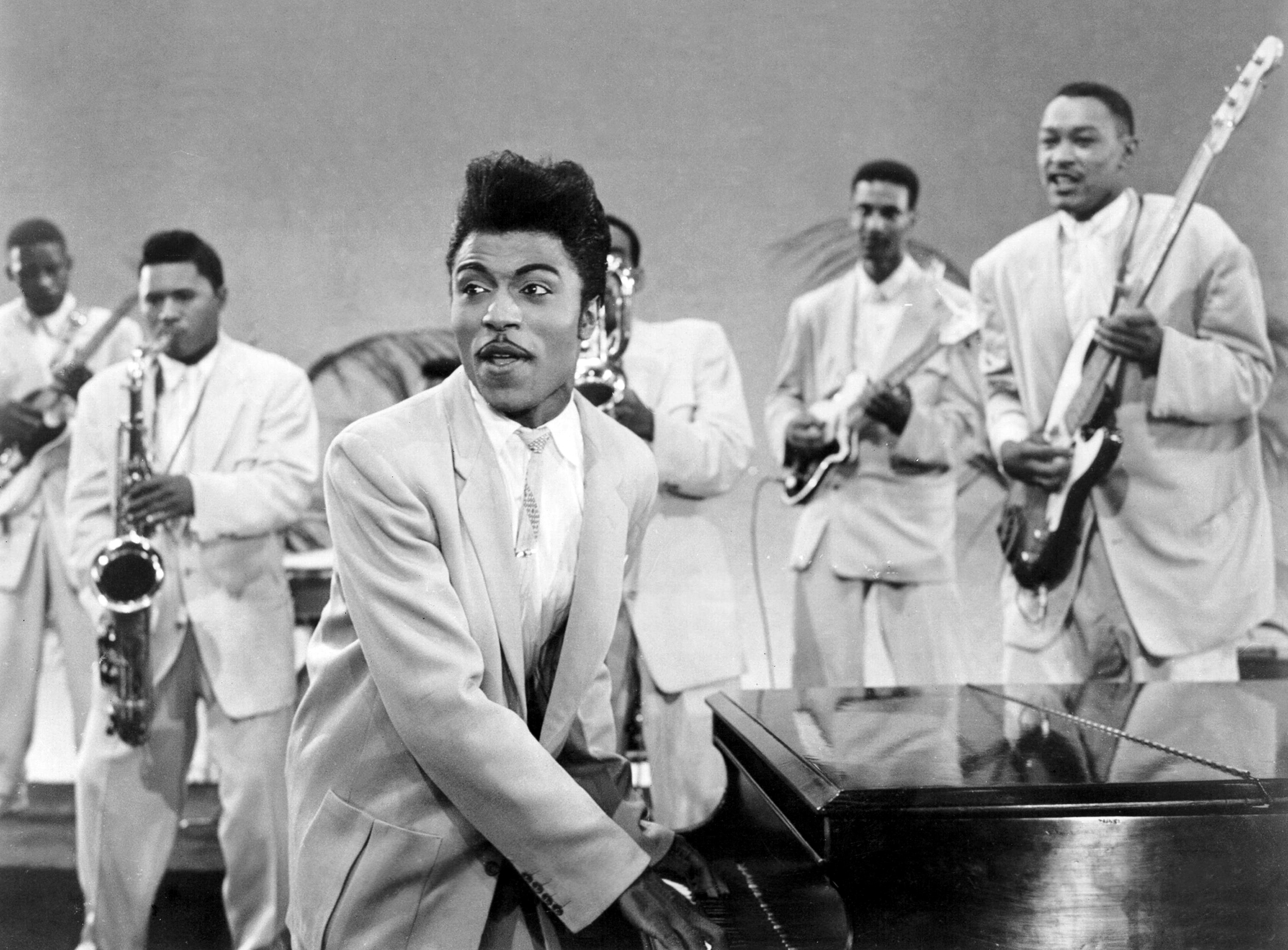 Uhhhh....
KNOW THIS :
Without
LITTLE RICHARD ??
There would be :
NO BEATLES
NO HENDRIX
NO "ZIGGY STARDUST"
( "GlamRock" as a Whole )
&
NO PRINCE...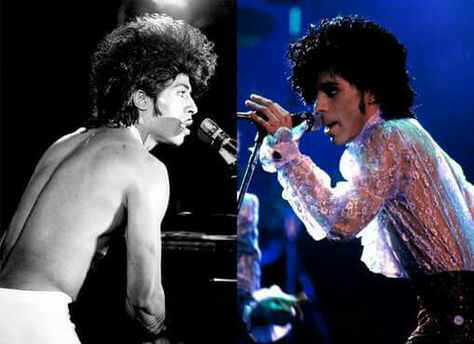 OR
ANYONE / ANYTHING AFTER HIM...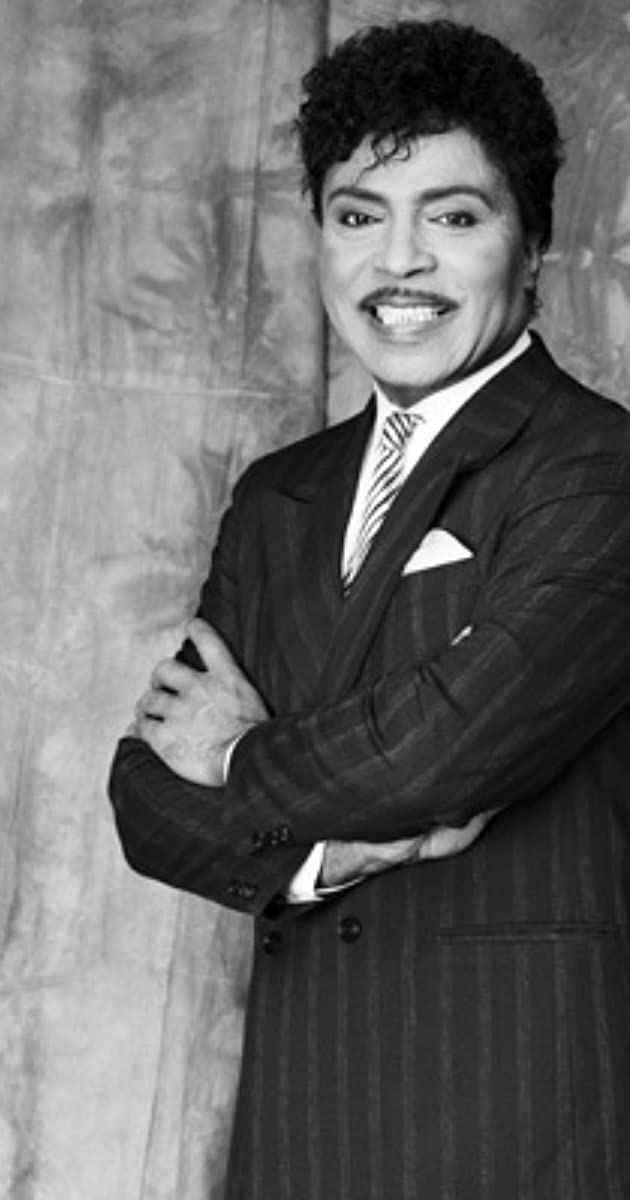 Rest "KING", Rest...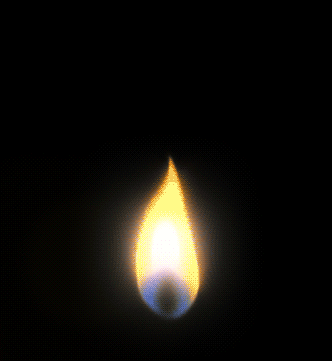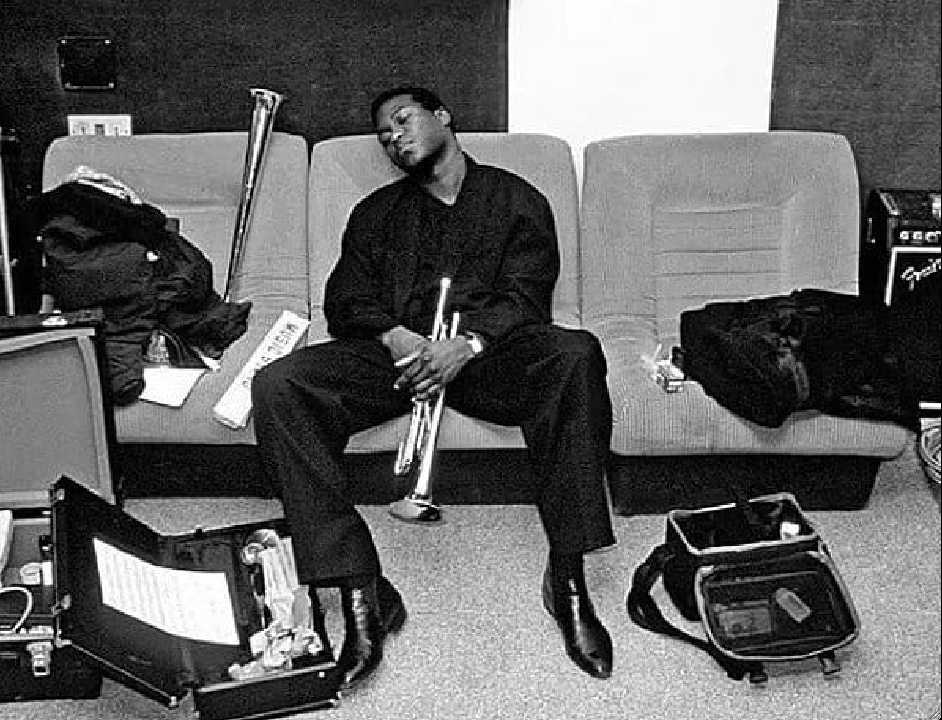 Photo : Esther C.
MAY 26th, 1960 - MARCH 31st, 2020
I NEVER Thought I'd be writing this...
JUST Spoke with him two months ago....
We talked about finally recording something together.
I'm Sorry...I can't even finish this.
REST WELL , WALLACE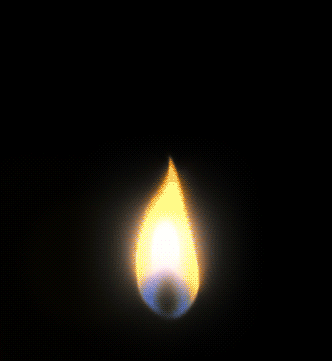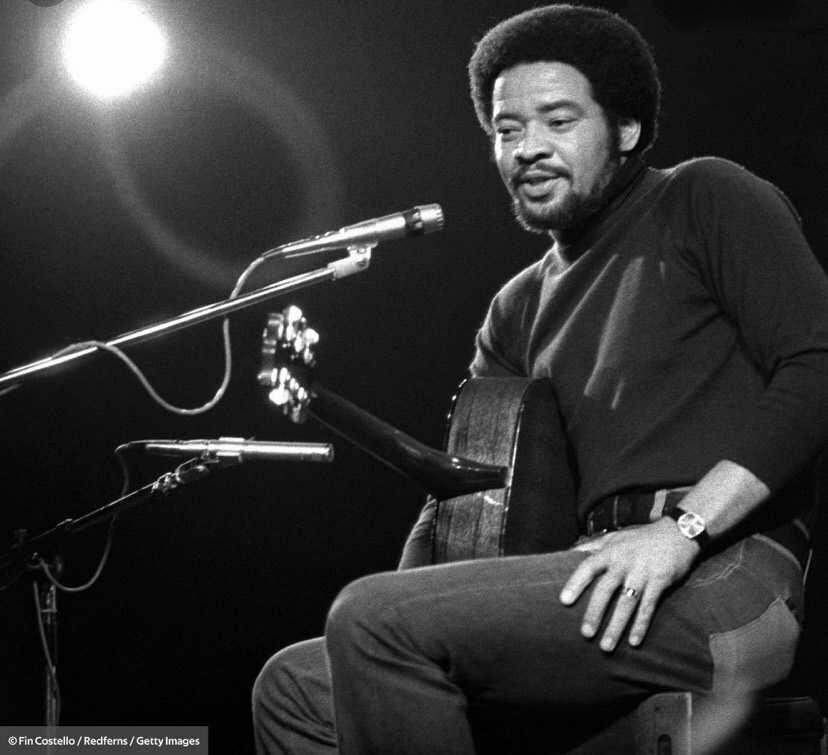 JULY 4th, 1938 - MARCH 30th, 2020
"Someone must Control Your Mind, YOU'RE The ONE...Dark Confusion's what you'll find..if you RUN"
------Bill Wither's from ANOTHER DAY TO RUN
1972...
I was a 10year old child, COMPLETELY engulfed in MUSIC....
THESE were just a few of the albums that my Mother had in the house :
Stevie Wonder's "MUSIC OF MY MIND / TALKING BOOK"
Osibisa's "HEADS"
Earth, Wind & Fire's "LAST DAYS & TIME"
Mandrill's "MANDRILL IS"
Curtis Mayfield's "SUPERFLY"
I'm MORE than certain... that's what eventually lead me to becoming a Musician... 5yrs later
All of that Amazing work....from possibly, my favorite year in Music....

On My now infamous "1997 Tour" of Europe...
I had "I DON'T KNOW" & "KISSING MY LOVE" in the set
Some nites I'd open with "Kissing My Love" and would'nt let go of it....til 15mins later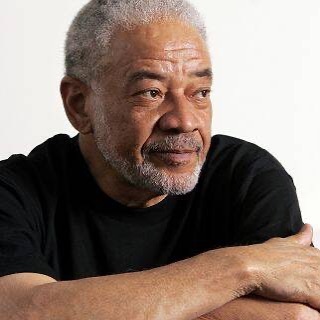 REST WELL, BRUTHA...
&
THANK YOU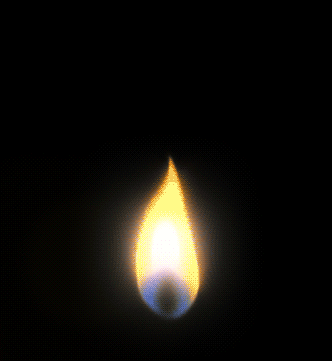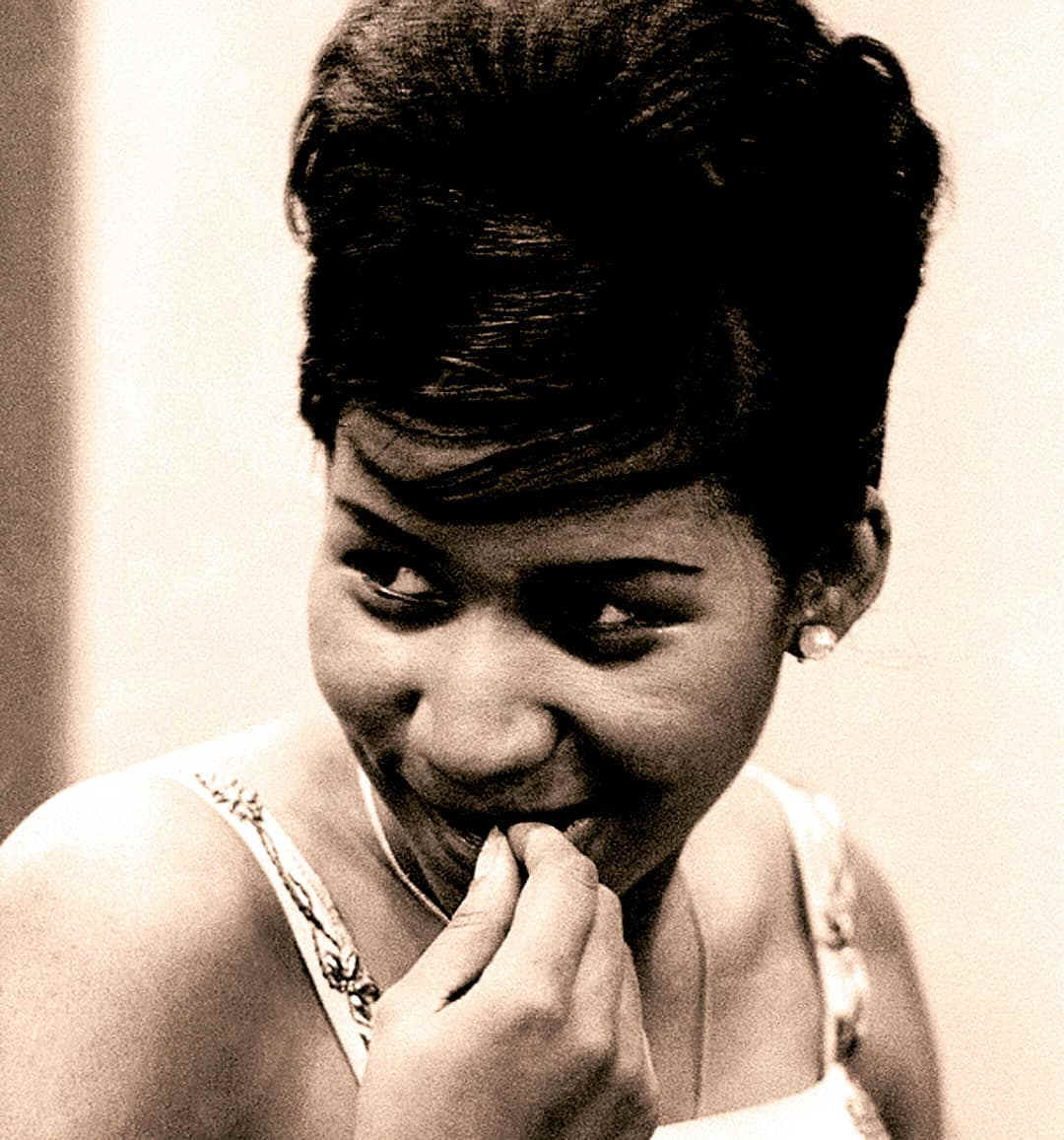 This World lost someone... whose VOICE was NOT of "This World"

People..there aren't but so many of these beings, that have graced This Planet..
and there are only a few among us, still.
SLY STONE
STEVIE WONDER
JONI MITCHELL
RANCE ALLEN

Honor Them NOW....
Peace to y'all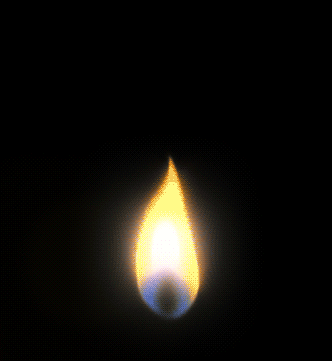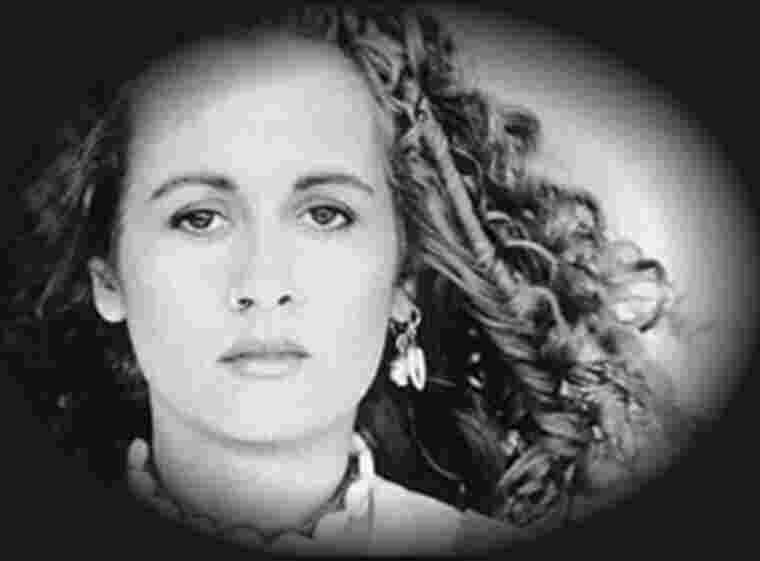 March 5th, 1956 - December 26th, 2010
"19 yrs ago today, I was in labor!
My heavenly father gave me the most glorious gift I could ever receive.
A Baby girl on Christmas!"
------Teena Marie
( just hours B4 her passing )
****Speechless****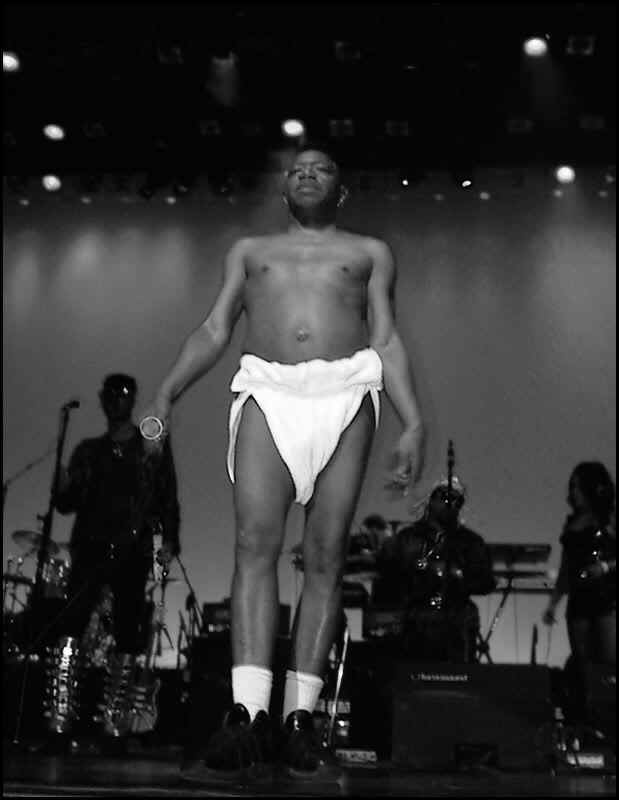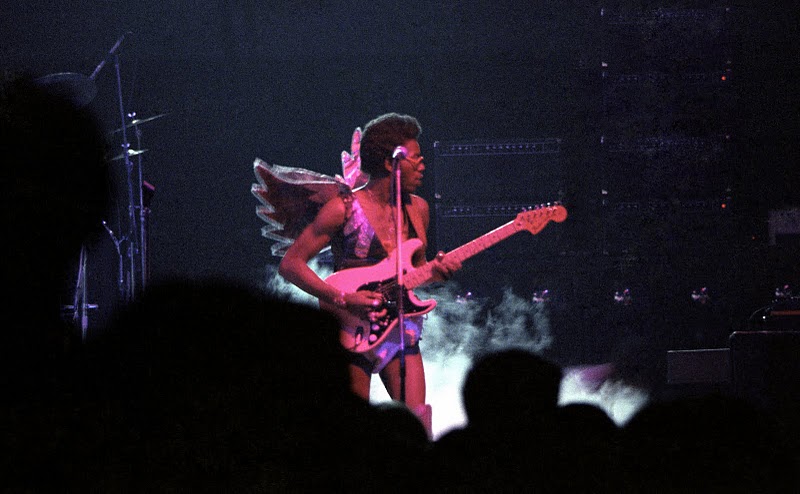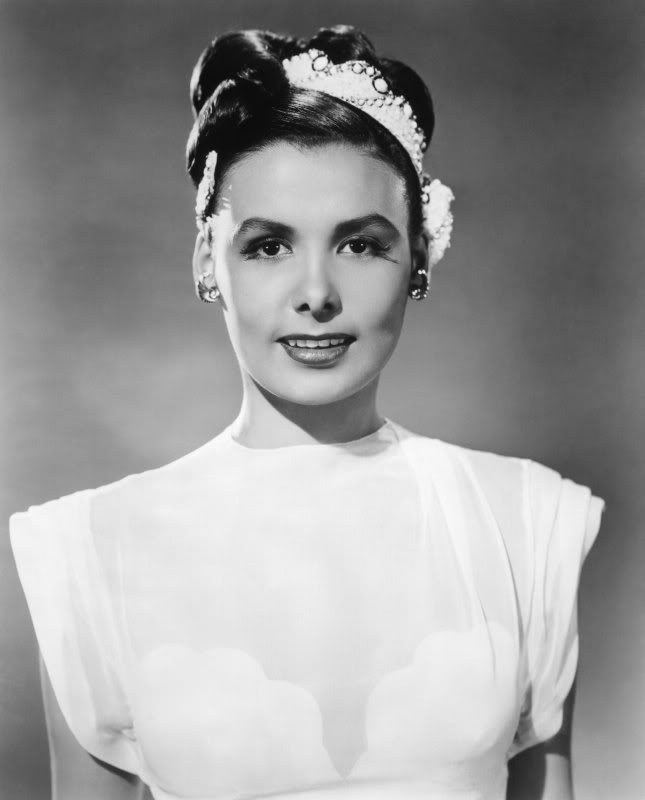 June 30, 1917 – May 9, 2010
"My identity is very clear to me now.
I am.... A BLACK WOMAN.
I'm Free.
I no longer have to be a "Credit"
I don't have to be a "Symbol" to anybody.
I don't have to be a "1st" to ANYbody.
I don't have to be an imitation of a WHITE WOMAN.....
that Hollywood hoped I'd become.
I'm ME...and, I'm like NOBODY else."
------Lena Horne '98

JUNE. 25th, 2009
"MICHAEL JACKSON"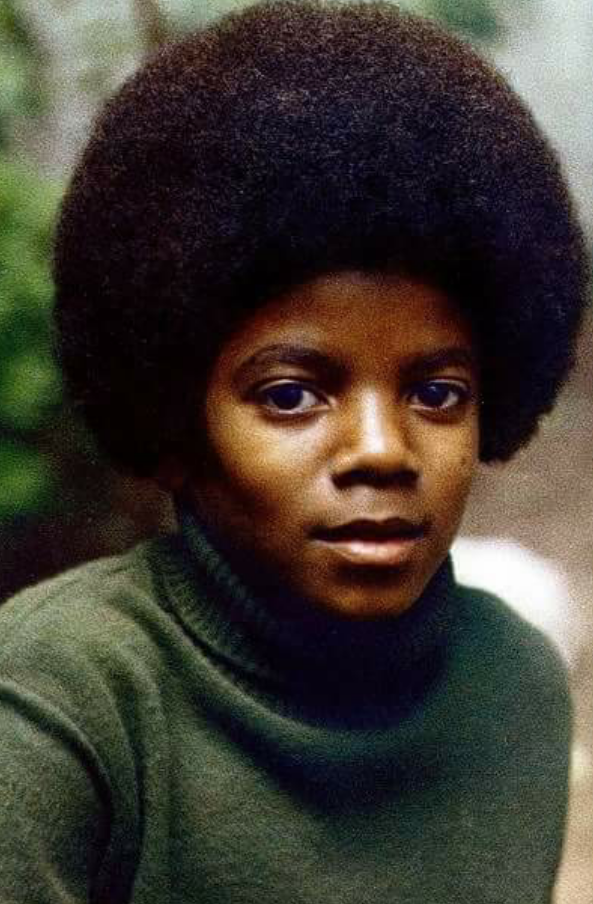 Mr. Jackson struggled desperately with THIS Planet...
It's NO Debate that he was THE MOST Famous Human of the "20th & 21st" centuries
and, arguably the most famous to have EVER walked this earth
Earthlings should've known from his "Artwork" alone....that he wasn't like the average human
THIS was his "FIRST" GIFT :
"Vision"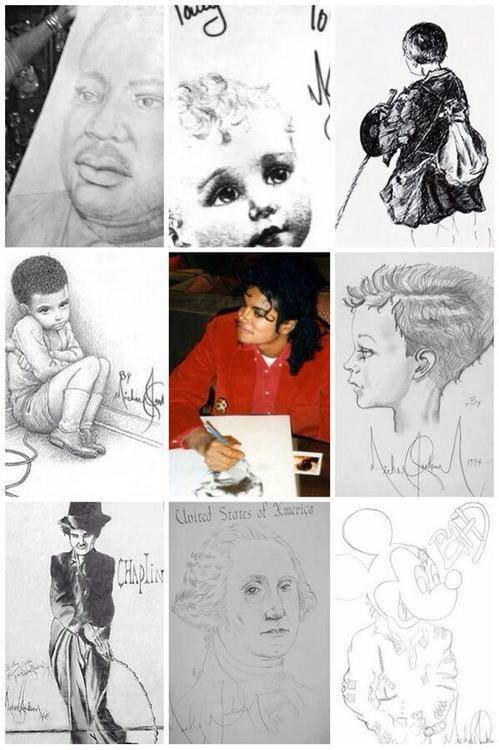 Let's Be REAL...
Michael Jackson was the 1st & only Negro in Rotation on MTV....
MTV was pressured to play MJ's "Billie Jean"
Which I'm sure was the Primary reason for that album's success.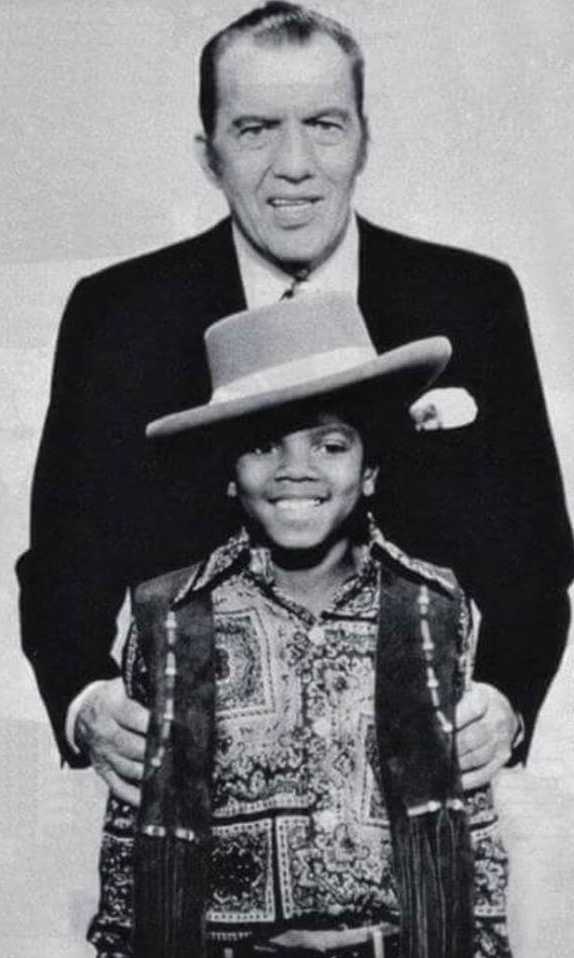 It's deep when "Ed Sullivan" can put MJ on at 11yrs. old...
And, they... ( MTV ) had a problem with it 13yrs. later ?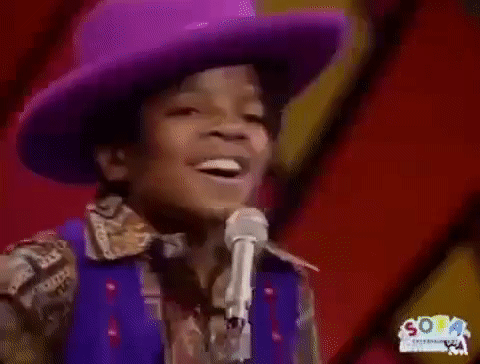 So much so..that the president of CBS threatened to snatch
"ALL" of their artists ( Journey, Men at Work etc. )
If MTV didn't play MJ's video ?!?!
*CBS / Columbia had more than 90% of all MTV's most popular artists & vids at the time*
Note: "MJ" also serves as a euphemism for BLACK ARTISTS in general...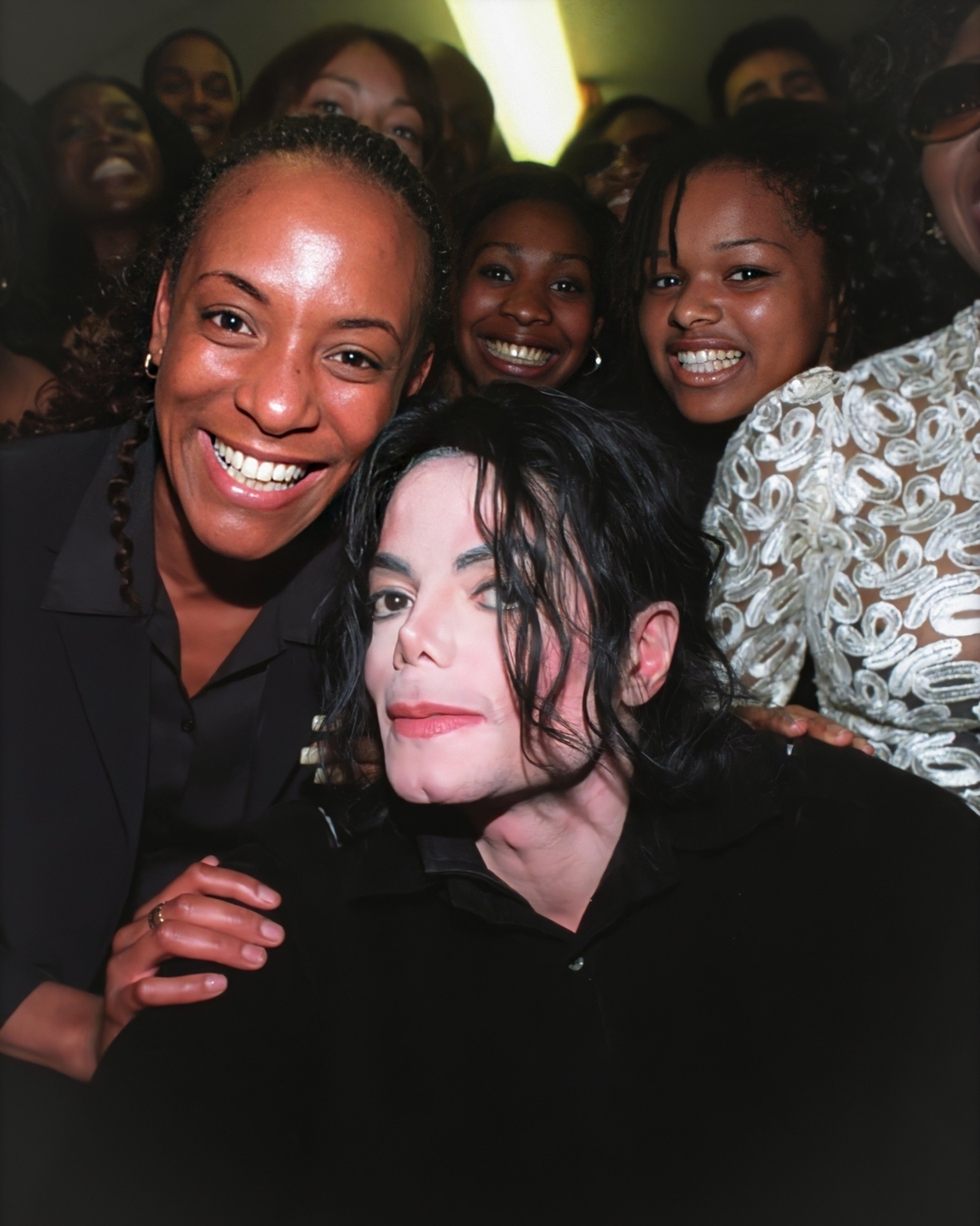 I hope they'll allow him to Rest....
But I have ZERO FAITH

Bless His Life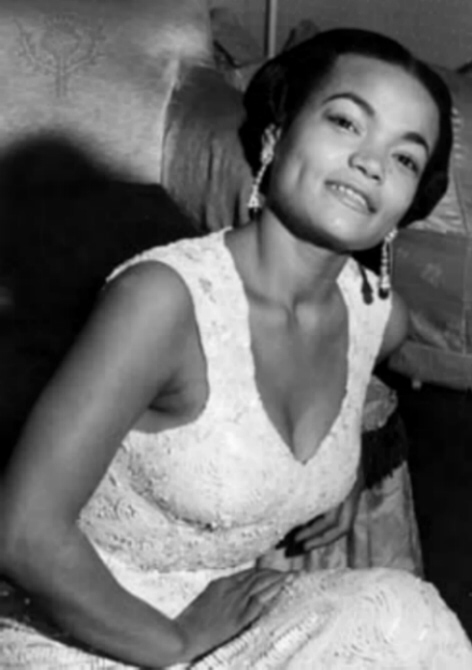 Jan. 17th 1927 - Dec. 25th 2008
I'm sure the youngins, have only known her as "Lady Eloise"
But, it's nice that they can "Google" this Woman's Amazing Life.

before it was Trendy.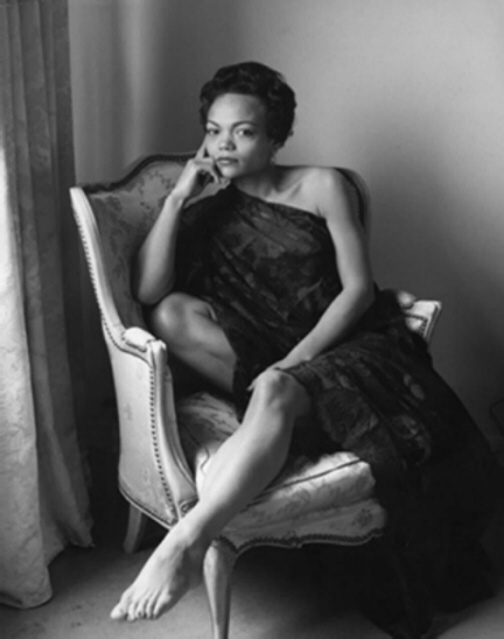 Please, get Schooled -----> Click on This
R.I.P
to a Living Goddess.
Ms. Eartha Mae Keith

NOV. 12th, 2008
"MITCH MITCHELL"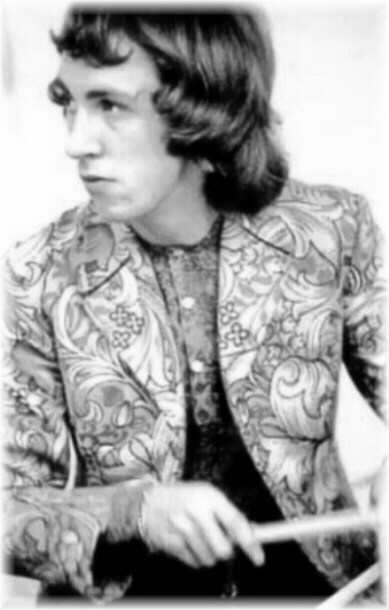 July 9th, 1947 - November 12th, 2008
Perhaps....what "ELVIN JONES" was to 'Trane
is what Mitch was.... to the Jimi Hendrix Experience ?!?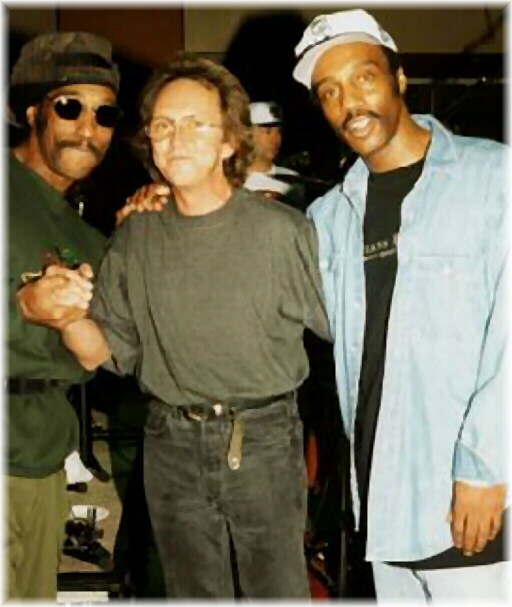 ( Mitch & the "TWINS" )
Wow, they're all gone... except bassist Billy Cox ( Band of Gypsys )
R.I.P.

AUG. 10th, 2008
"ISAAC HAYES"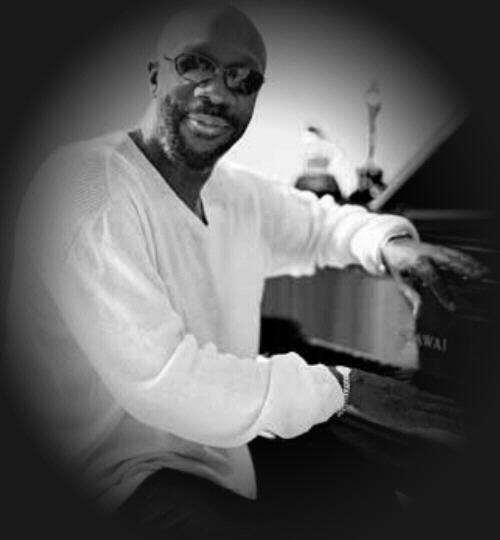 Aug. 20, 1942 - Aug. 10, 2008
Damn, TWO GIANTS....in TWO DAYS ?!?!?
I had the Blessing of having Mr.Hayes introduce my band...
at THE 1st House of Blues ( New Orleans ) in '94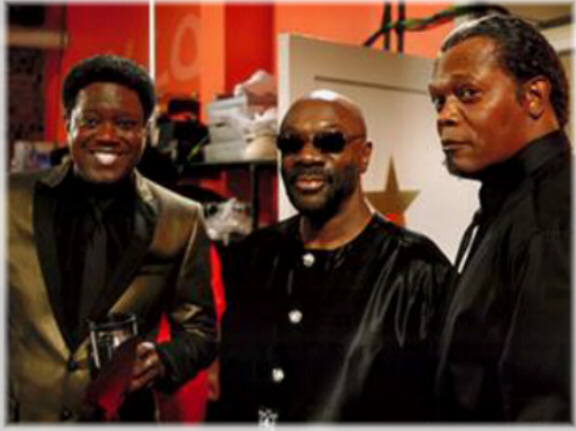 From the soon to be released film "SOUL MEN"
He told me that I KNEW "The Language" & to NEVER stop what I was doin.
Coming from HIM ?!?
It meant EVERYTHING.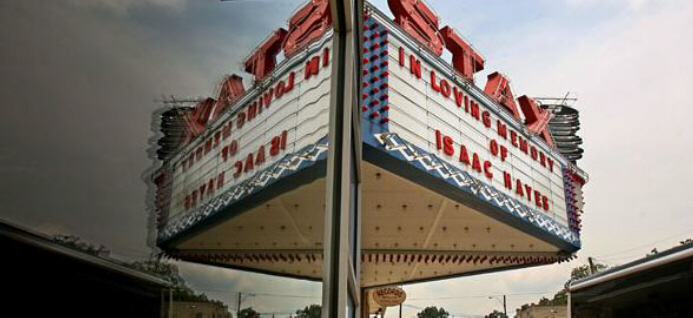 Photo : Matthew Craig
"Black Moses"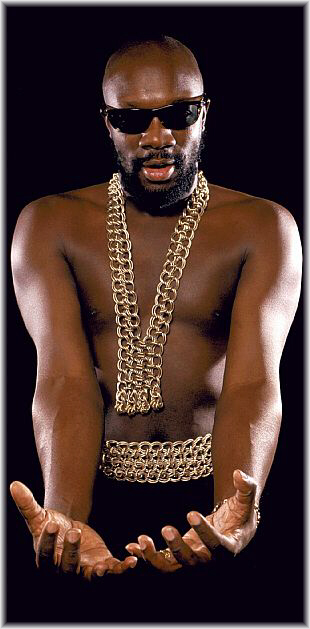 .P

AUG. 9th, 2008
"BERNIE MAC"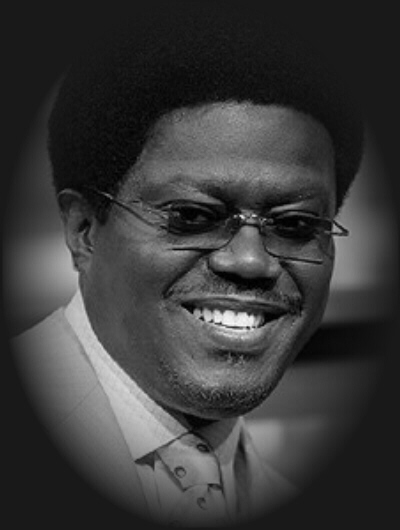 Oct. 5th, 1957 - Aug. 9th, 2008
Wow, just......wow.
I really have No Words.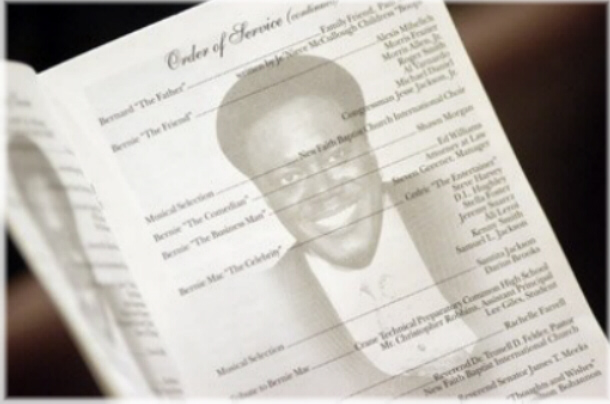 Well, maybe one ?
"BRILLIANCE"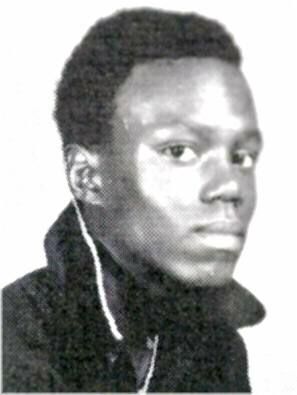 JUNE. 23rd, 2008
"GEORGE CARLIN"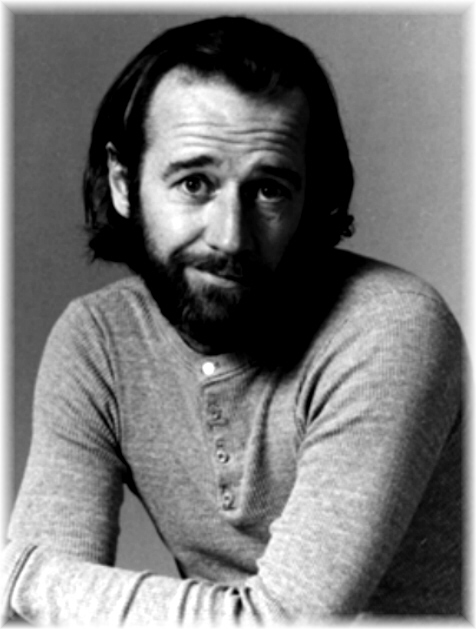 May 12, 1937 - June 22, 2008
"KING of KINGS"
Well, if truth be told ?
NOBODY DID IT BETTER...or EVER will...
When it came to "Wordplay"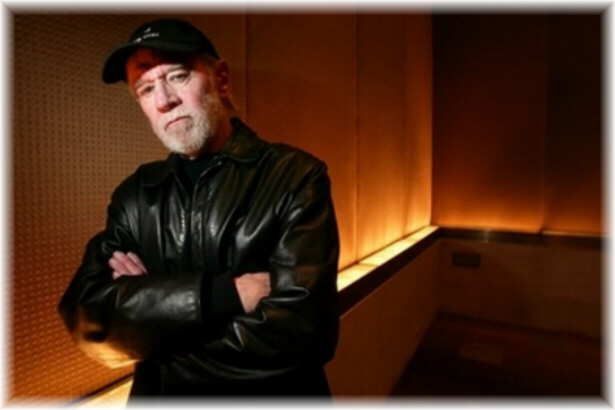 Photo : Greg Bull

FEB. 29th, 2008
"BUDDY MILES"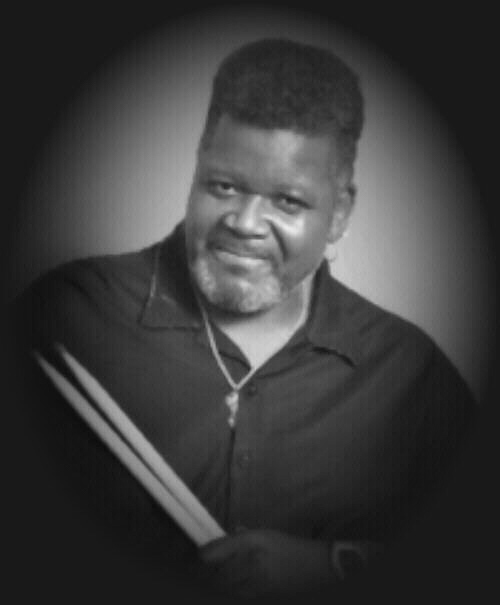 Sept. 5th , 1946 - Feb. 26th , 2008
This Kat "Single-handedly" brought JIMI HENDRIX to the
ears & hearts of Black Folks with his presence on "Band of Gypsys"
I will NOT try to explain this man's contribution to the world of MUSIC....
If U DON'T know about ALL that he's put down?
one word :
"GOOGLE"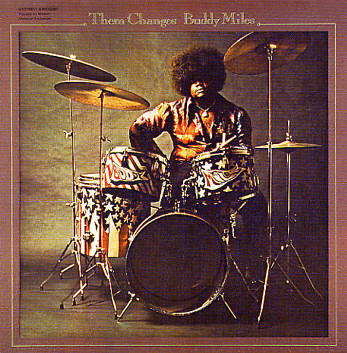 Buddy's
"You don't have a kind word to say"
has been on repeat for days now...

"OSCAR PETERSON"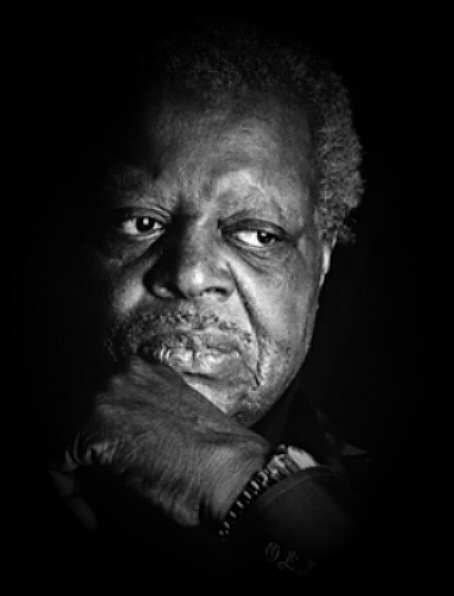 August 15, 1925 - December 24, 2007
What an "Extraordinary" Life...
We were Blessed to have him around for 82 years.... of Brilliance.
THE G.O.A.T !!

"IKE TURNER"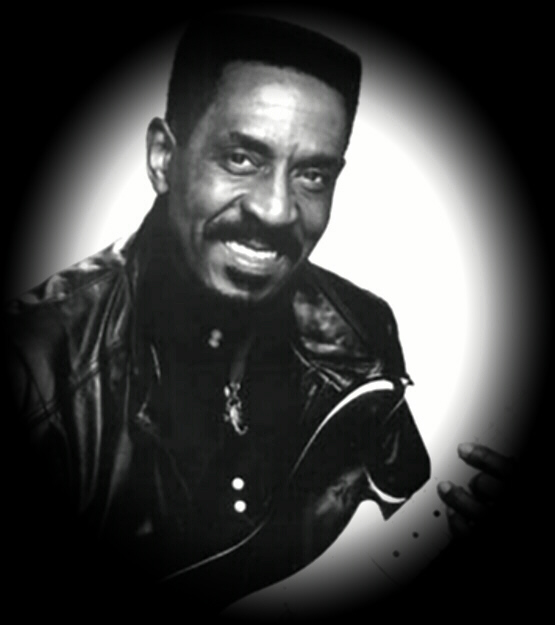 November 5, 1931 - December 12, 2007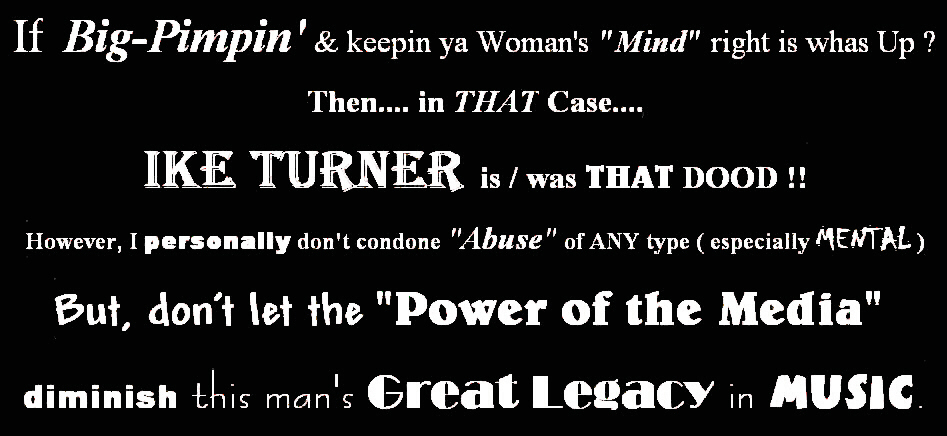 "YOLANDA KING"
November 17, 1955 - May 15 , 2007
She was "Class Personified" indeed.
Altho quite multi-talented, she was also a very funny Lady.
I has a huge crush on her in my teens....
Perhaps.... she's now with her Mom & Dad ?

"MICHAEL BRECKER"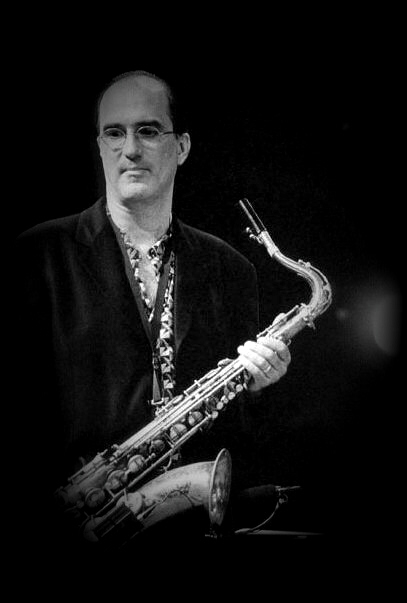 photo: Jos L. Knaepen
March 29, 1949 - Jan. 13, 2007
As 1/4 of my favorite horn section....The "P-Funk" Horns,
along with Fred Wesley-Maceo Parker & his brother Randy Brecker ,
he was the consumate saxophonist of his generation.
Michaels' "discography" was Un-Matched !

"ALICE COLTRANE"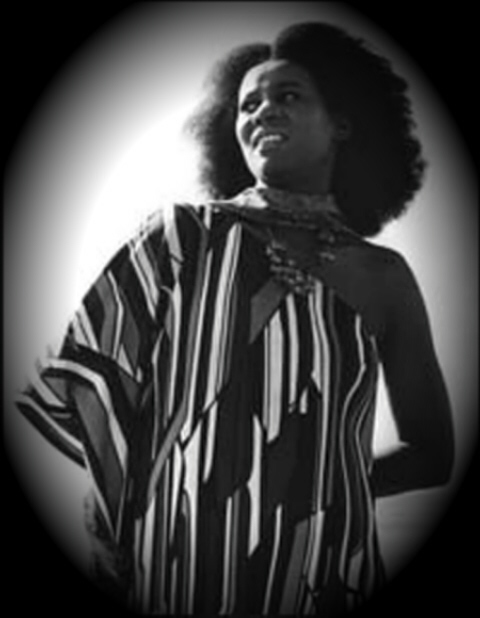 August 27, 1937 - Jan. 12, 2007
Legendary Pianist/Composer has passed.
I'm sure she's now with her Husband (John) & son (John , jr)
This woman was ART & CLASS Personified !!

"JAMES BROWN"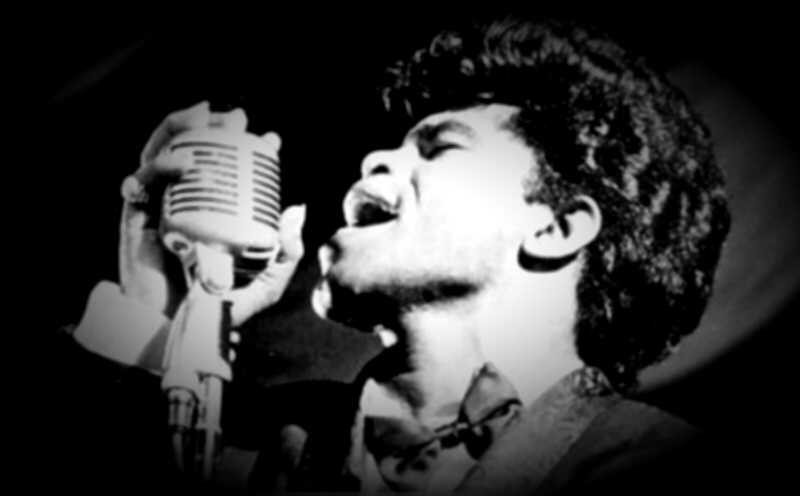 "Now we demand a chance to do things for ourselves.
We're tired of beatin' our heads against the wall,
And workin' for someone else.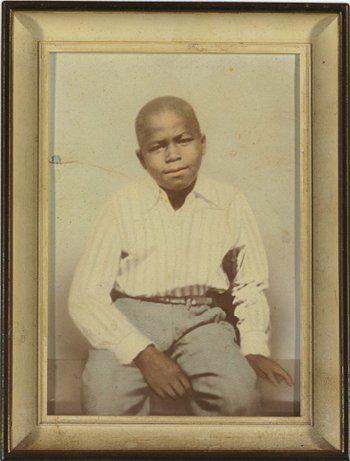 We're people, we like the birds and the bees.
But, We'd rather die on our feet....Than keep livin' on our knees...

Say it LOUD, I'm BLACK and I'm Proud"
----- Mr. JAMES BROWN

"MIKE EVANS"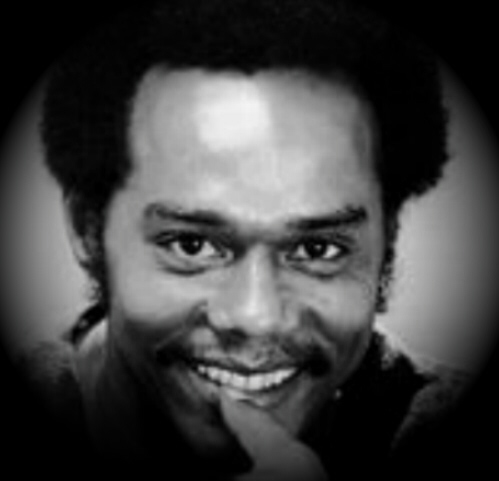 Nov. 3, 1949 - Dec. 14, 2006
Legendary actor & co-creator of "Good Times"
I've always felt that Mr. Evans carried himself with MUCH PRIDE & Intellect
in the Role of "Lionel Jefferson" on the classic sit-com "All in the Family"
MUCH RESPECT DUE !

"Bebe Moore Campbell"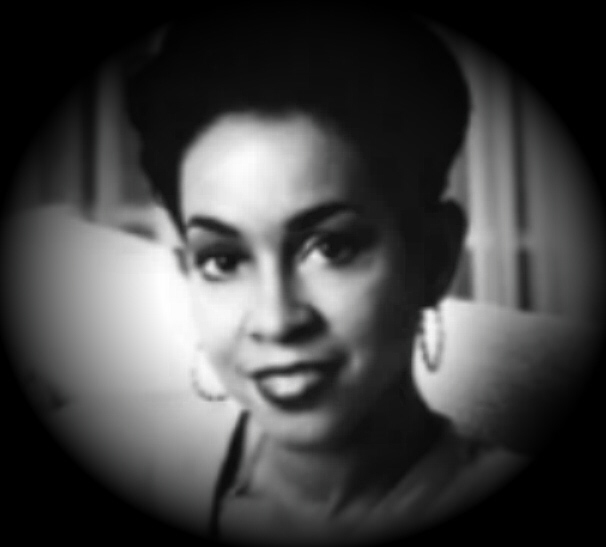 Feb. 18th, 1950 - Nov. 27th, 2006
Award-winning Author / screenwriter has passed.
Wow...what a month this has been.
Maia, stay strong.

"RUTH BROWN"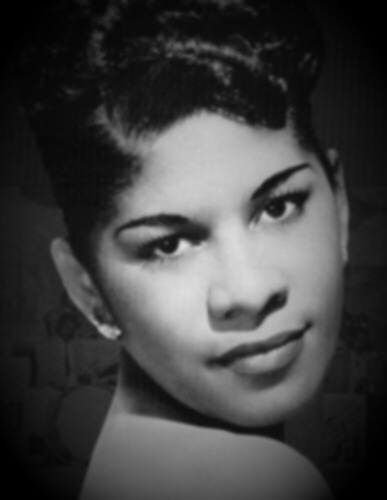 January 30, 1928 - November 17, 2006
The "Original" Queen of R&B has passed.
The Grammy & Tony winning songstress had influenced everyone from Aretha Franklin to Christina Aguilera.
She was also inducted into the "Rock & Roll" hall of Fame in 1993.
Ms. Brown was also known as "Miss Rhythm" for her dynamic swingin' style & vocal range.
Best known for her smash hits "Teardrops in My Eyes" & "(Mama) He Treats Your Daughter Mean"
Ruth Brown also led the fight for aging R&B musicians to gain financial and medical assistance thru her Rhythm & Blues Foundation
of which she helped to create , after her long struggle to recoup her share of royalties from Atlantic records.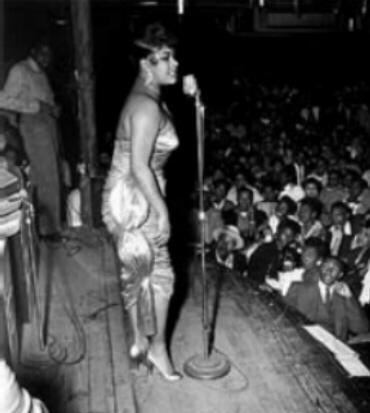 I had the pleasure of hanging out with her in Nice, France back in '91
And, she was....without Question....one of THE Most incredible "Spirits" to have walked the face of this earth.
We Love U , Ms. Brown !

"Gerald Levert"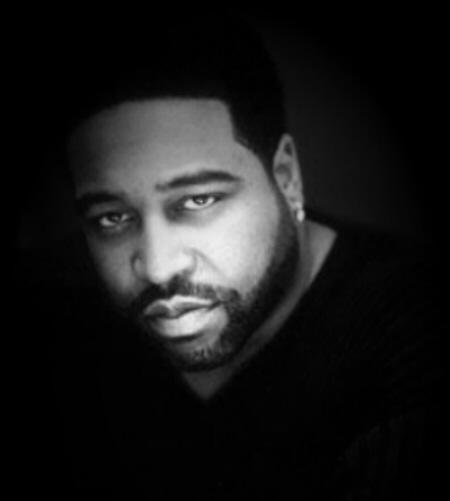 July 13, 1966 - November 10, 2006
Perhaps, THE Greatest voice of his generation.
A carbon-copy of his father, The legendary "Eddie Levert"
I can't imagine anything more terrible than burying a child.
My deepest sympathy to their family.

( Newsman , Drummer )
"Ed Bradley"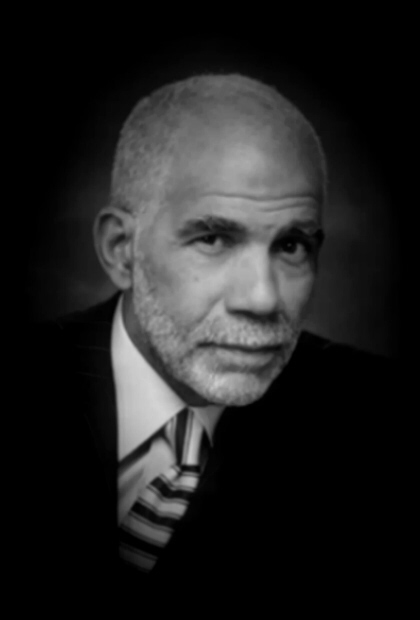 June 22, 1941 - November 9, 2006
THE consummate Broadcast Journalist !
Mr. Bradley reported on everything from....Brain Cancer patients to sexual abuse in the Roman Catholic Church.
to re-opening the Emmitt Till case of 50yrs.
Honored with the "Lifetime Achievement" award from the NABJ,
He joined CBS News 1971, transferring a year later to the Saigon bureau during the Vietnam War;
he was also wounded while on assignment in Cambodia.
Mr. Bradley moved to the Washington bureau in June 1974, and, 14 months after he was named a CBS News correspondent.
His pressence will be missed ?
Wel, that would be....the Understatement of the year.

"Tamara Dobson"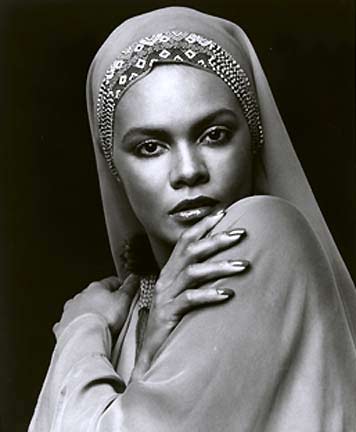 May 14th, 1947 - Oct. 2nd, 2006


"BILLY PRESTON"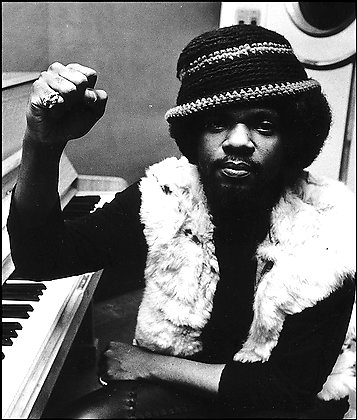 September 9th , 1946 - June 6th , 2006
Wow.
Billy was not only known as the "5th" Beatle...
But, he was ALSO
SLY STONE's secret weapon as well.
R.I.P

"KATHERINE DUNHAM"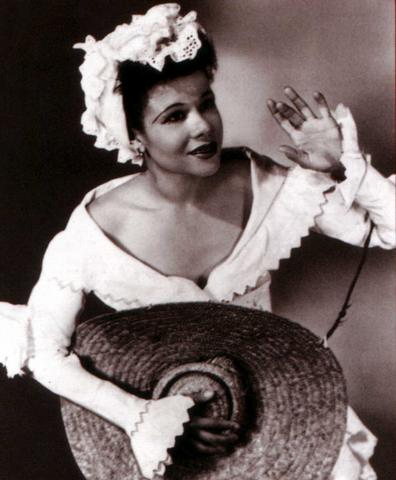 June 24 , 1909 - May 21, 2006
Incomparable, just.... Incomparable.

"KARLA ANN WHITE"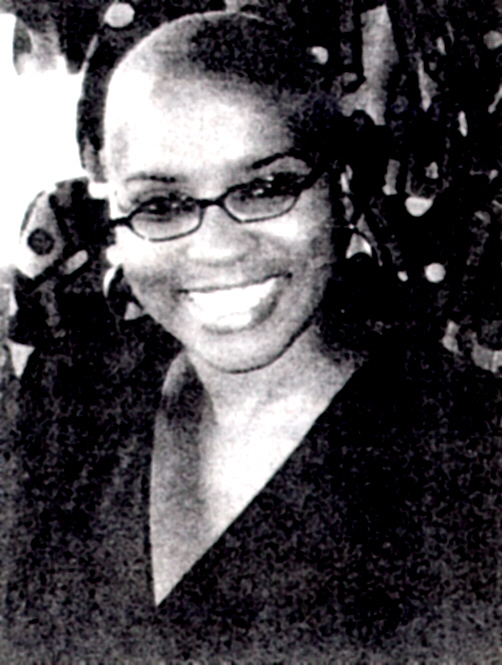 Oct. 26 1962 - April 18, 2006
The 1st "Real" Girlfriend I ever had ( 5th Grade )
I always thought I was a bit of a lil' Playa...back then....
But, I remember Karla just simply liking me for "Me"
Not because I looked like one the Jackson 5 & could sing....but, Just for Me.
The Sweetest Woman...

"JUNE POINTER"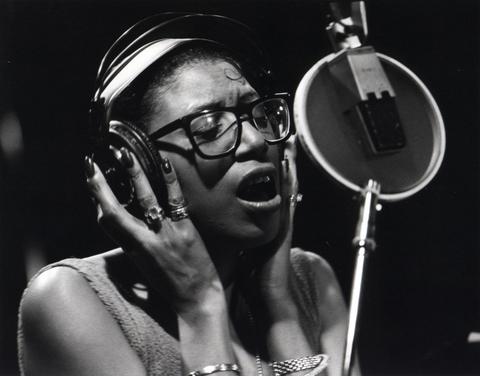 November 30, 1953 - April 11, 2006
Wow, So Sad.....

"JACKIE McLAIN"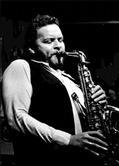 May 17, 1932 - March 30, 2006

"DON ALIAS"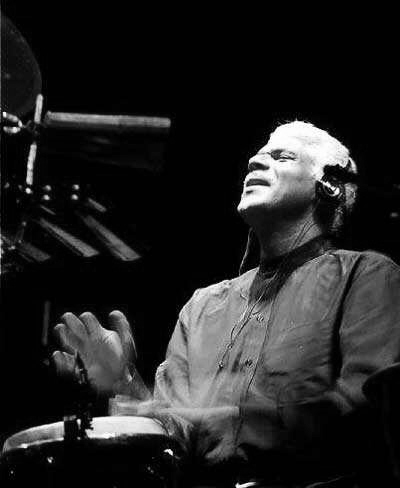 December 25, 1939 - March 29, 2006
One of the "Nicest" Kats I've EVER met....
He'll be Missed.

"BUCK OWENS"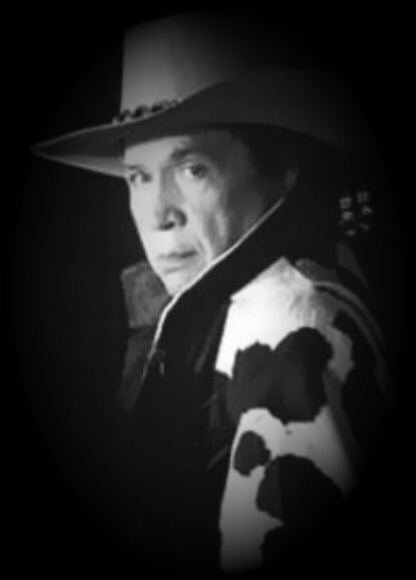 August 12 , 1929 - March 25 , 2006
Wow......"Pickin & Grinin" just won't be the same any more.
The Legendary Musician has moved on.
A true Country Music Pioneer...

"GORDON PARKS"
( Director , Photographer , Musician , Author ,"Visionary" )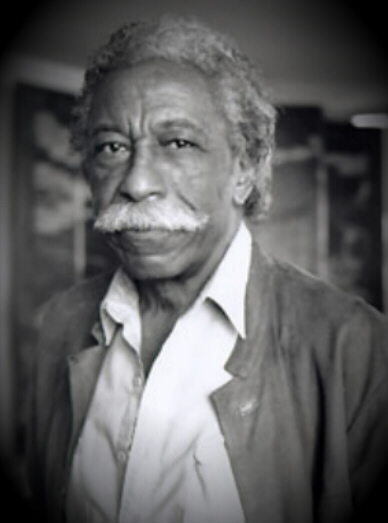 November 30 , 1912 - March 7, 2006
Amazing.....
The World lost a GIANT today.
"So many people could do so many things if they would just try, but they're frightened off because
they haven't been trained to do this or trained to do that...I just picked up a $7.50 camera and
went to work." ------Gordon Parks

"Don Knotts"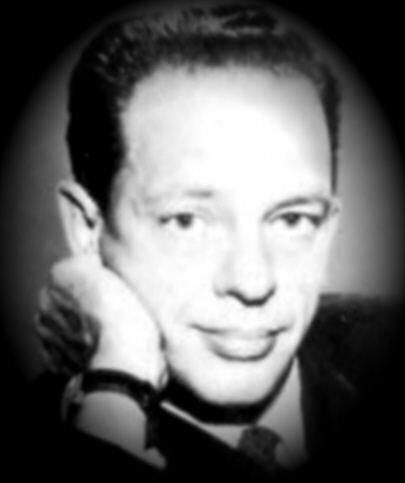 July 21 , 1924 - February 24, 2006

Wow...
I'll prolly always have a fond memory of Don Knotts.

Whenever someone asks :
"What was it like playing with MILES ?!?!"

Don's portrayal of "Barney Fife" ALWAYS come to mind.
The Nervous-ness , the *False* Bravado ....
THAT WAS ME FOR 5 YEARS WITH MILES !
I made it look cool , but I was scared to death !

What an amazing TV legacy he had.
Bless his Life.

James "Dilla" Yancy
February 7 , 1974 - February 10, 2006
Aaaawww, man....
I just realized how much of his music was apart of my live show.
Possibly one of THE Greatest Music Makers of this century.
( And, it's only 2006 )
The best description of Mr.Yancy's approach to music....
Imagine : MILES DAVIS , ART BLAKEY & LARRY DUNN (of EWF )
as a Production team like Motowns' "Holland , Dozier , Holland "
He, like "Teddy Riley" before him... changed how we view Pop / R&B / Hip-Hop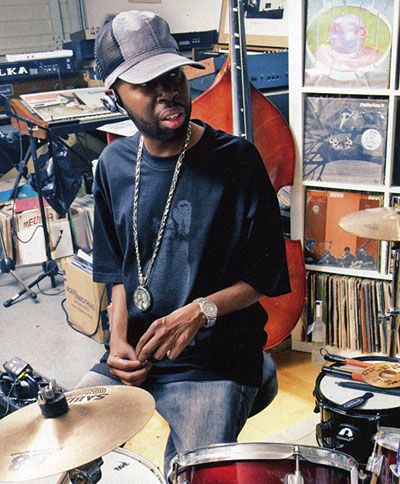 JAY DEE made it INTELLIGENT !!
*without EVER losing the "Truth" in it*
Example ?
Janet Jackson's
"GOT Til IT'S GONE"
GOD BLESS HIS LIFE.

"Coretta Scott-King"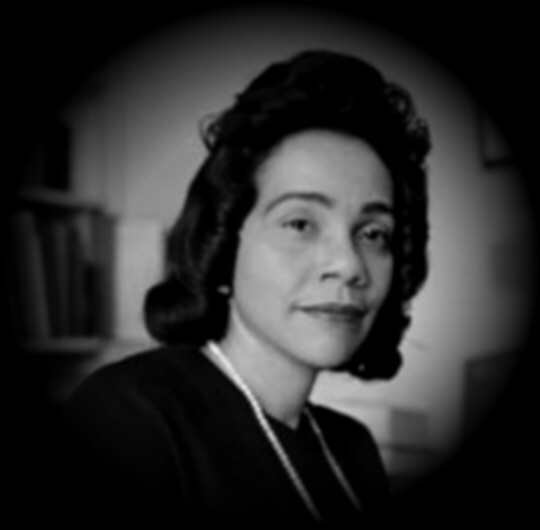 April 27, 1927 - January 31, 2006
( Oh No...we couldn't even make it out of January ?!? )
"STRENGTH & BEAUTY"
Personified...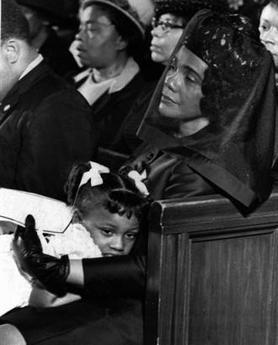 Photo : Moneta Sleet , jr.
Behind every "GREAT" man ?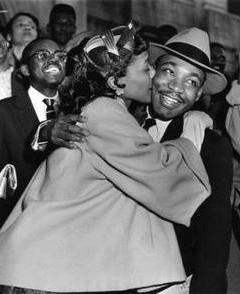 Photo : Gene Herrick
Most of my adult life, I prayed for a woman as Beautiful....
And , as Strong as Mrs. Scott-King !
That prayer was answered 10 yrs. ago.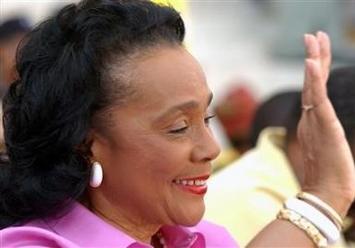 Photo : Mannie Garcia
Farewell....
Lady Scott-King
I'm thru.

"Fayard Nicholas"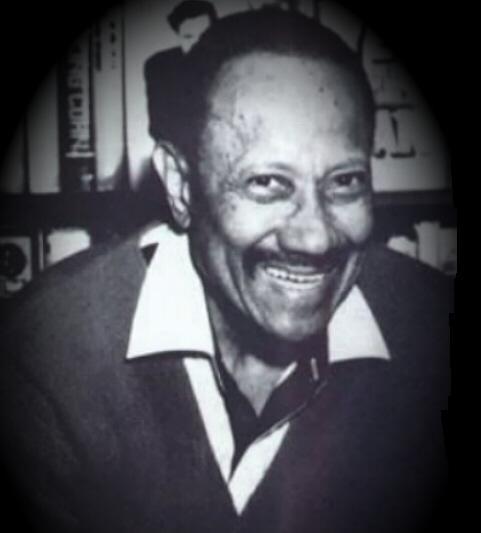 October 20, 1914 - January 24, 2006
Wow.
Well, with his younger brother HAROLD passing on in 2000....
the dancing world will NEVER recover from this.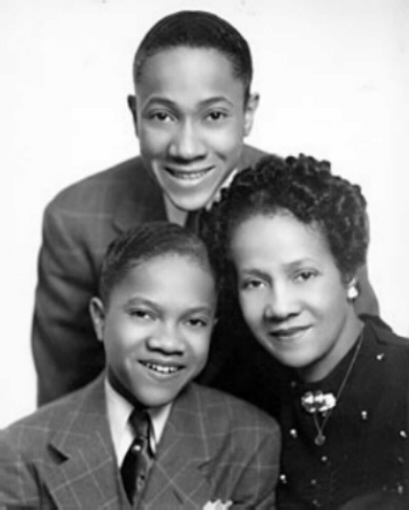 with their Mother in 1928
"The Most Amazing Dancers, I have ever seen in My Life.....ever"
------- Mikhail Baryshnikov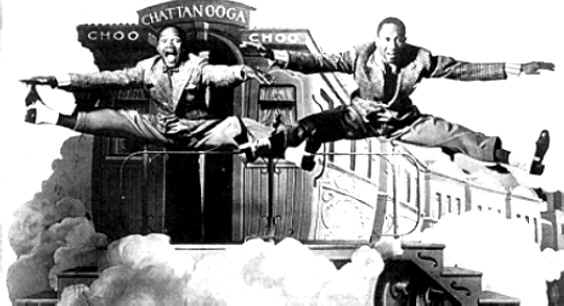 Their famous "Leap Frog" over each others heads (From "Stormy Weather")

landing in complete splits "Down a flight of Stairs" was done in ONE TAKE !!!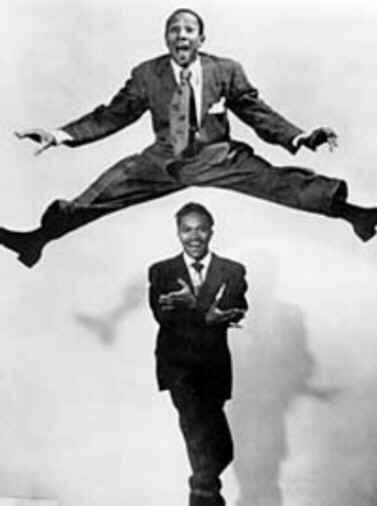 "The Nicholas Brothers' dance sequence was THE greatest dance number ever filmed"
------ Fred Astaire
( when refering to their perfomance in 1943's "Stormy Waether" )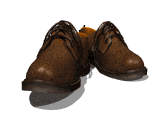 "Wilson Pickett"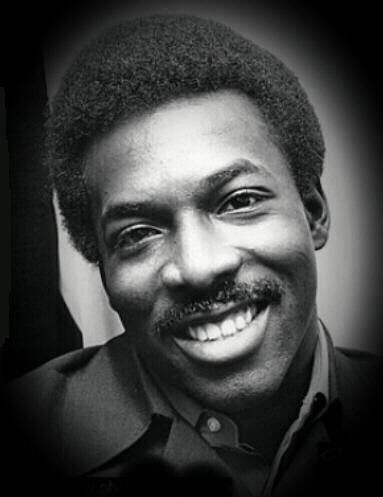 Photo : Chris Walter
March 18, 1941 - January 19, 2006
I'm Speechless.
In Dec. we lost the "Funny" Man.....And, Now ?
The "SOUL" Man.

"Lou Rawls"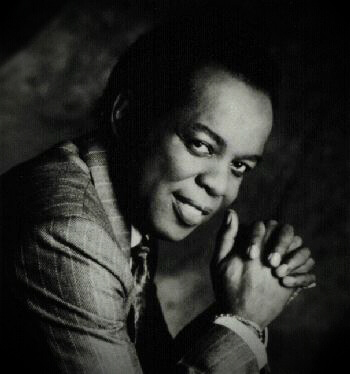 Photo : Brokaw co.
December 1, 1933 - Jan 6, 2006
Wow, another one...Such an incredible Voice.
He'll be missed.

"RICHARD PRYOR"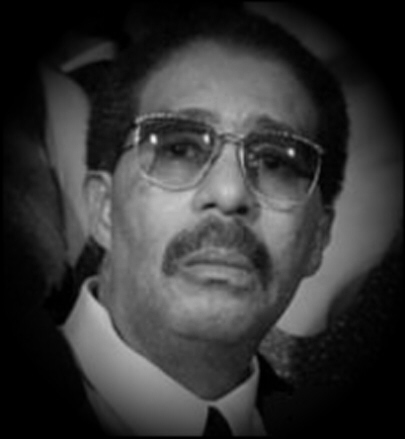 December 1, 1940 - December 10 , 2005
THE "GREAT" TEACHER
I know what's Funny ....and, what's NOT funny because of this man's Pain....
I "GET IT" now.
I totally understand how people must have felt when "Miles" & "Henrdix" passed on.
When Jimi Died....
Guitarists seemed to have turned their Amps up "louder"
When Miles Died....
Trumpeteers pulled out THEIR Mutes....etc etc.
But, for ANYONE that thinks they're gonna just continue THIS MAN's energy ?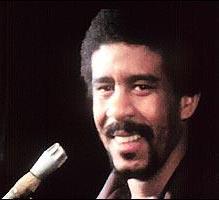 I'll save you the time :
DON'T EVEN ENTERTAIN THE THOUGHT !!
Cause, shit *Really* Ain't funny No More....
( And, it hasn't been for a LONG TIME now )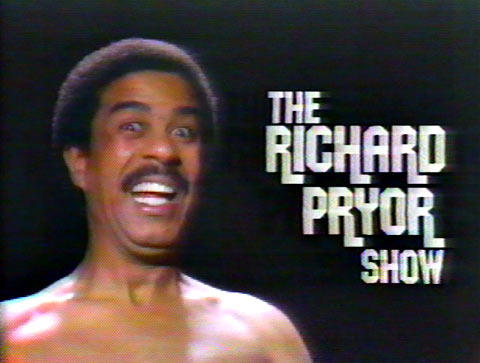 Yes, I learned what "Internal" tears are....
( I'm crying internally as I type this. )
Shit....
I always thought I KNEW what was funny, because of Mr. Pryor.
And, now ?
Ain't NOTHING Funny no more....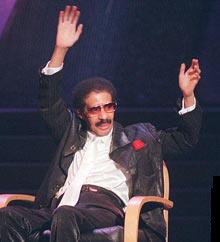 If I should only have an 1/8th of the "STRENGTH & COURAGE"
Mr. Pryor had....
( Shit....ANY OF US ?!?! )
We'd ALL be able to laugh at ourselves & not take our lives so serious.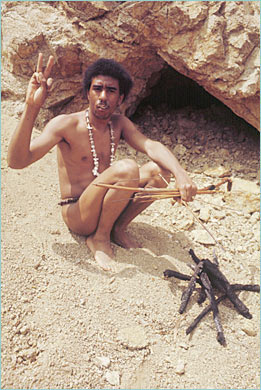 Ain't NOTHING Funny no more....
We LOVE U , Mr. Pryor
And, thank U for teaching ME how to relax about this "Bullshit" out here
I'm sure...some other "Planet" needs you now.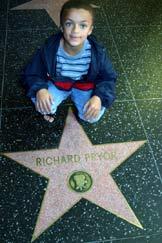 "Willie Hutch"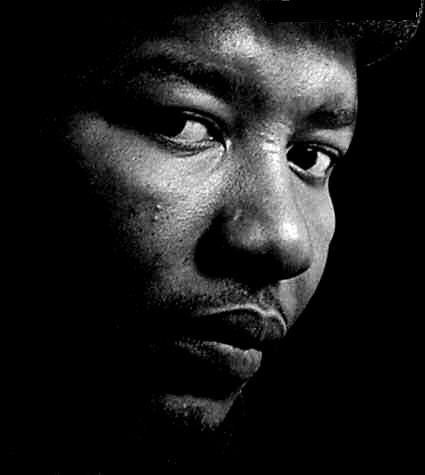 photo : Motown archives
Decmeber 6th , 1944 - September 19th, 2005
There's not ONE true Playa alive, who doesn't feel the tragic loss of Mr. Hutch, today.
The "Mack" soundtrack was possibly the pre-cursor to Rick James' "Street Songs"
"I Choose U" was and IS street poetry..... at it's Finest.
( absolutely Timeless )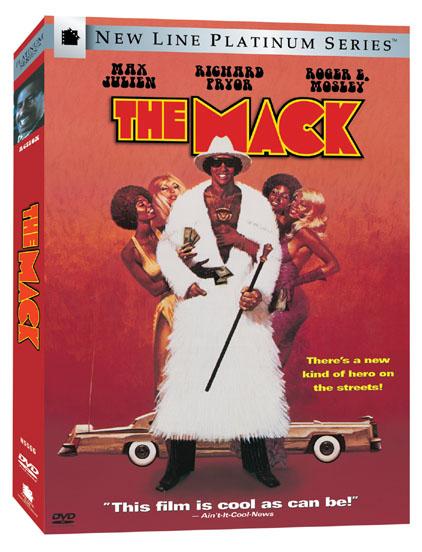 Mr. Hutch's incredible body of work for Motown was indeed... Immeasurable !
The Jackson 5 as we knew them, would've sounded ALOT different
without Mr. Hutch's brilliant production & songwriting.
The Jackson 5's "I'll Be There" was just ONE example of THIS Pop Genius at work.
( he also pinned "How Funky is your Chicken" & "Mama's Pearl" )
wow...

"Ray Davis"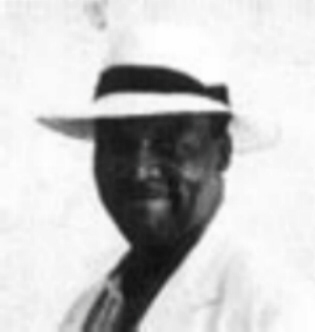 March 29th , 1940 - July 5th, 2005
The "Subterranean-Low-Bass Vocals" from P-Funk
has been silenced to cancer.
I met him afew times while workin with George ....
Ray was one of THE nicest people I've ever met !
He had such an AMAZING "positive" energy that stayed with him.
Yes, it's seems to be quite True.....
more often than not , they do seem to pass away in 3's ?!?
He WILL be Missed

"Luther Vandross"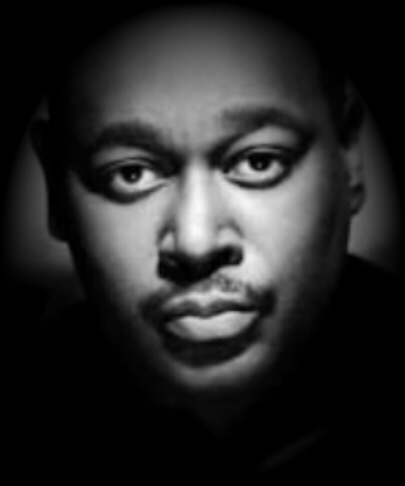 April 20th , 1951 - July 1st, 2005

Bless his Life & his Work.....

Also :

The Four Tops'

"Renaldo Benson"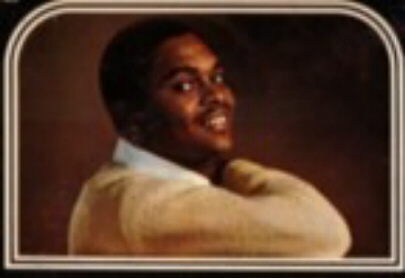 June 14th, 1937 - July 1st , 2005
Don't Sleep....
"Obie" helped to write possibly THE greatest concept album ever recorded !
He was one of the 3 writers of Marvin Gaye's
"What's Goin On"
And
Their own "Still Water... Love"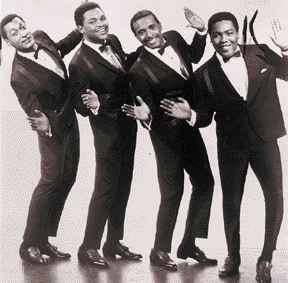 ( Benson 2nd from left )
So, THIS is also a great loss as well....

"Anne Bancroft"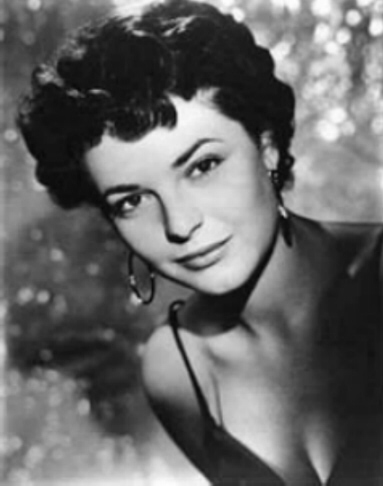 September 17, 1931 - June 7 , 2005
She prolly "Single-handedly" inspired the term :
M.I.LF
with her amazing performance in
"The Graduate"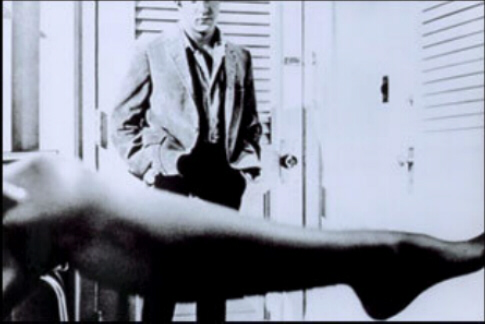 Wow.....I never really thought about it .....
But, I'm sure her performance in that film, prolly has something to do with my fascination with "Older" Women.
She was not only an incredible "Dramatic" actress ....but, she was a great "Comedic" actress as well !
"To Be ....or NOT to Be"
with husband & legendary comic writer "Mel Brooks" substantiates this claim.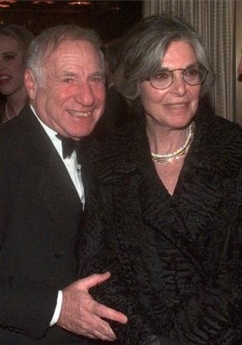 R.I.P to a wonderful, wonderful actress......

Lyn Collins
( Gloria Lavern Collins )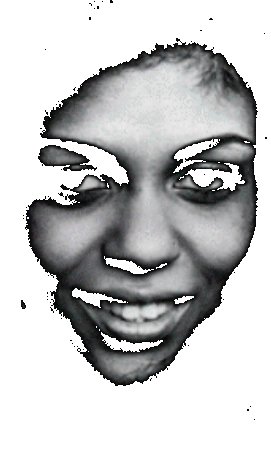 June 12, 1948 - March 13, 2005
"The Female Preacher"
The JB's First Lady....

"OSSIE DAVIS"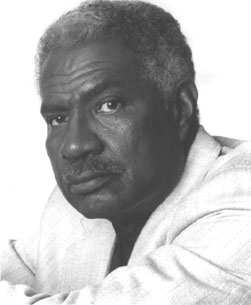 December 18 , 1917 - February 4, 2005
Perhaps....
One half of THE Greatest ROMANCE ever imagined ?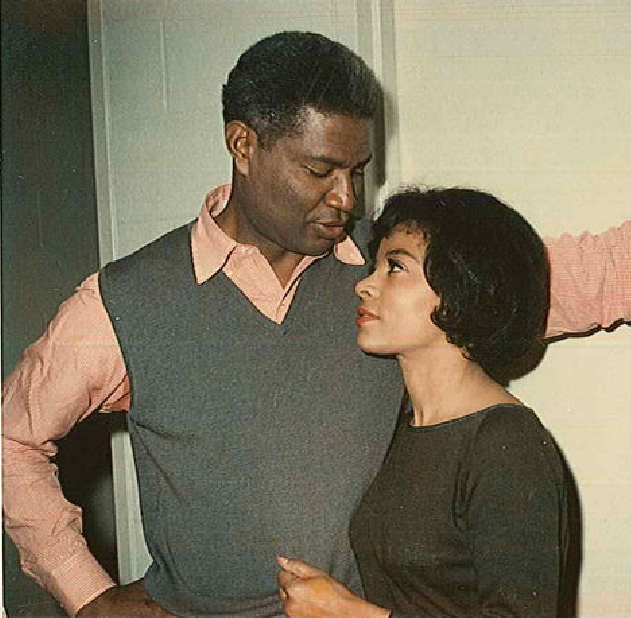 "JIMMY SMITH"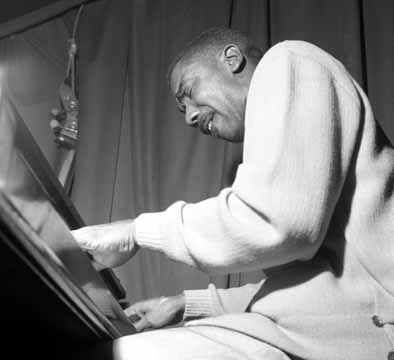 (James Oscar Smith Jr.)
DEC. 8th 1925 - February 8, 2005
NOW, the "B3" should.....
be Retired.

"Rick James"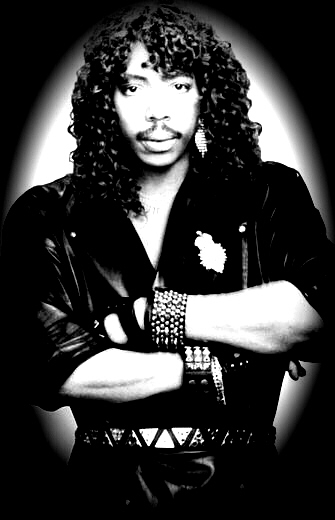 Photo : Motown archives
February 1, 1948 - August 6, 2004
SAD , very Sad.
I can't front , as a MUSICIAN ....
I was never really a BIG FAN of ....ALL of Rick's music.
But
"You & I" & "Mary Jane" were un-Matched !!
*Absolute Classics*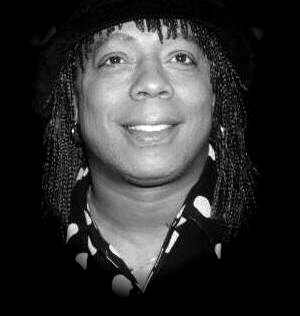 Photo: Jeff Vespa
"And, if by chance..... there is an Afterlife when we die....
Hope it's with YOU & I "
------ RICK JAMES
God Bless his Life.

"RAY CHARLES"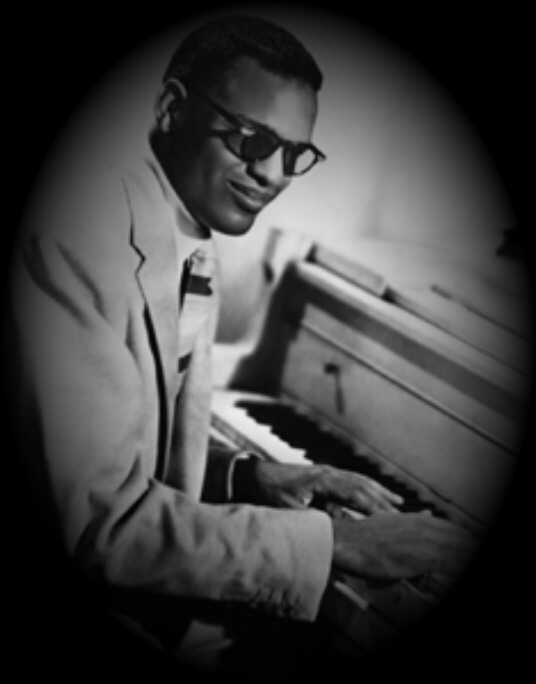 photo: CNN
Sept. 23, 1930 - June 10 , 2004
Quite frankly....
NO RAY CHARLES ?
NO Beatles.
NO Sly Stone.
And, just without "SLY" alone....
99% of what you're listening to RIGHT NOW... wouldn't exist !!!
cause, SLY himself... influenced MILES , JIMI , STEVIE , GEORGE CLINTON , PRINCE etc.
NOW, y'all can safely & very "Matter-of-factly" say :
The "MUSIC" died today....
*sigh*

"Captain Kangaroo"
( Bob Keeshan )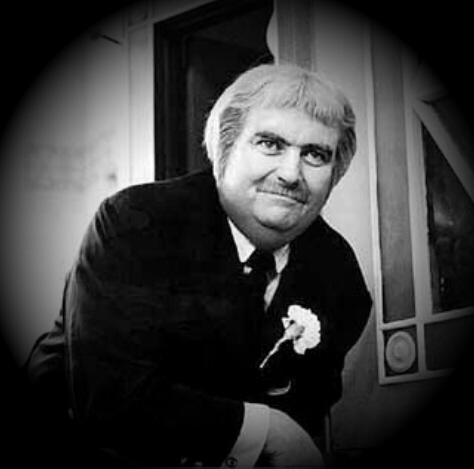 June 27 , 1927 - Jan. 23 , 2004
The end of an "Era" !

( Dancer / Actor )
"Gene Anthony Ray"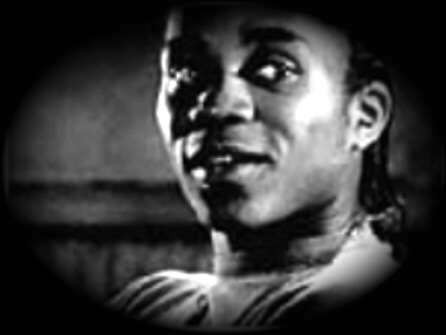 Photo: NBC
May 24, 1962 - November 15 th, 2003
I hope this Kat can rest , now...

( Drummer )
"Tony Thompson"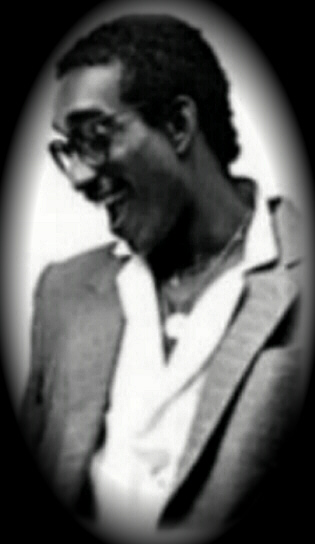 Photo : Atlantic Records
Nov. 15th , 1954 - November 12 , 2003
Bernard Edwards .....& Tony ?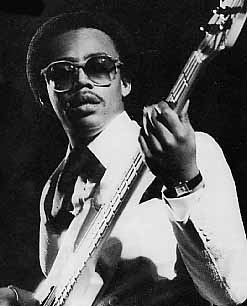 ( 1952 - 1996 )
" Chic " & " The Power Station " ....... are NO MORE.
( Bernard Edwards , Tony Thompson & Robert Palmer ? )
Wow.

( Dancer / Actor )
"Fred Berry"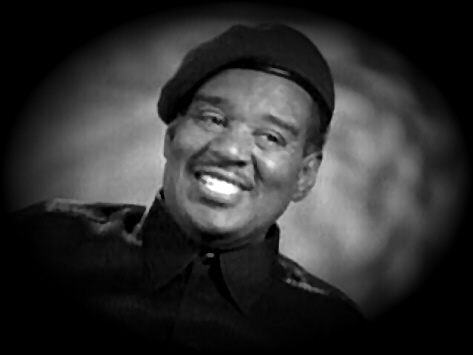 Photo: AP
March 13, 1951 - October 21, 2003
What a year this has been .....

"Robert Palmer"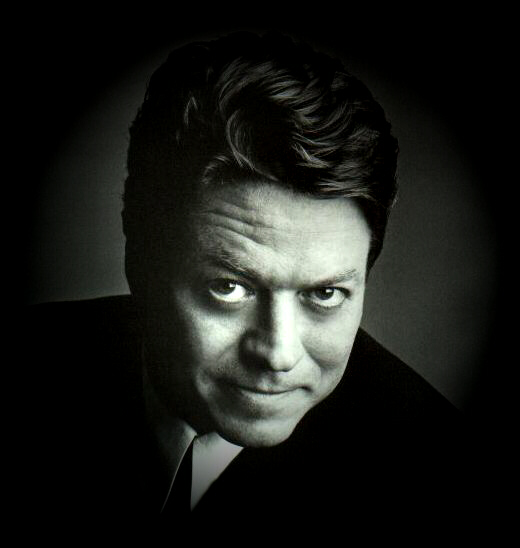 Photo: EMI
January 19, 1949 - September 26, 2003
*Damn*
"Oh, you like to think that you're immune to the Stuff....oh yea"
Chaka Khan's vocal arrangement on "Addicted to Love" was absolutely classic.

"Johnny Cash"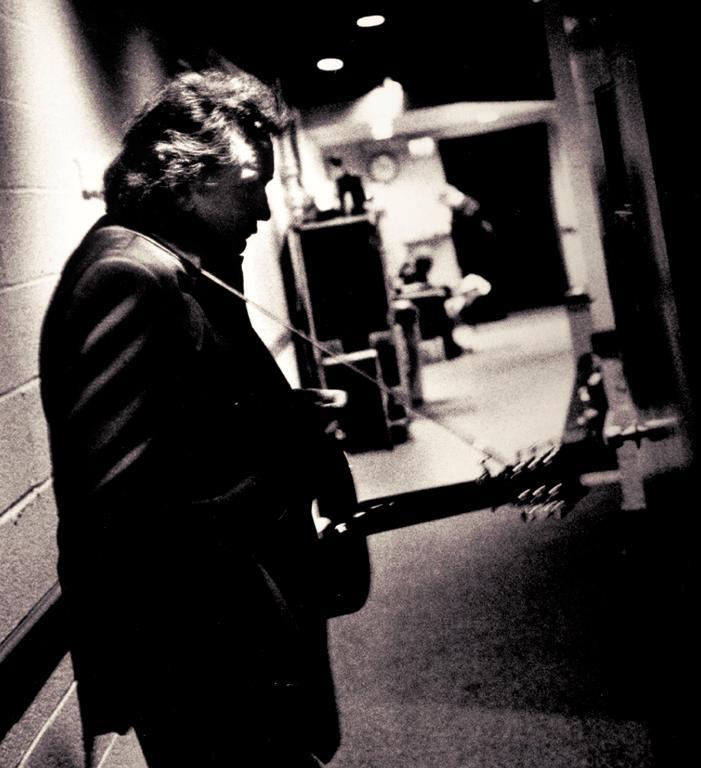 Photo : SONY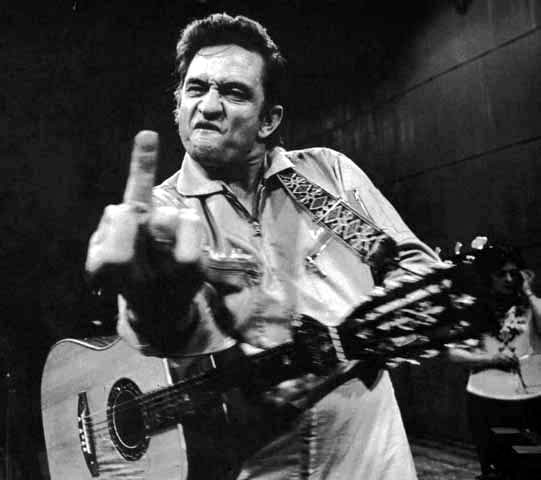 Feb. 26, 1932 - Sept. 12, 2003
Johnny Cash was one of the original "Hardcore" Kats !
R.I.P
And, speaking of Country Music legacies....
"John Ritter"
( son of Tex )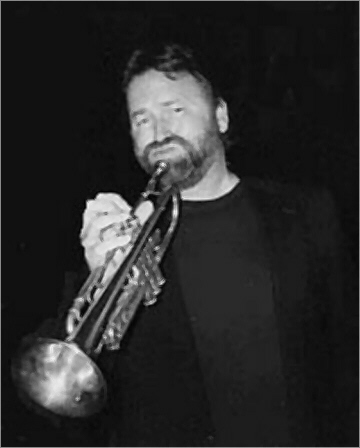 Photo: Jens Lindemann
Sept. 17, 1948 - Sept 11, 2003
within Hours of each other ?
This is Definitely THE "worst" year on record....

"Gregory Hines"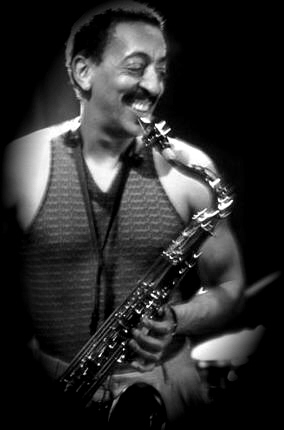 February 14, 1946 - August 9, 2003
This must be the "Worst" year on Record .....
*sigh*

"Celia Cruz"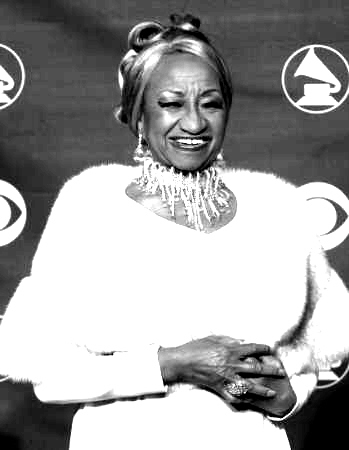 October 21st , 1924 - July 16th , 2003
The Day that.... "Culture" died !!

"BARRY WHITE"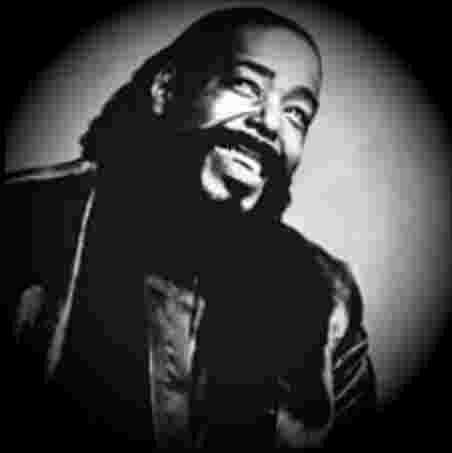 Sept 14th, 1944 - July 4th 2003
Class...... Personified.

APRIL 21st, 2003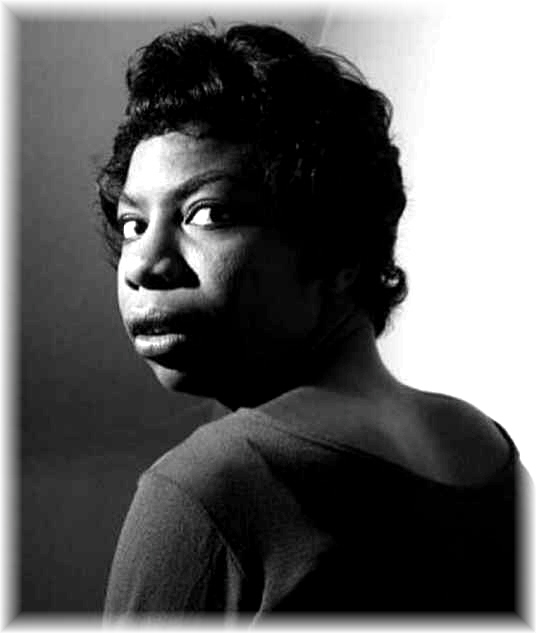 Dr. NINA SIMONE

Her Skin ?
was BROWN...
Her Manner ?
was TOUGH...
*sigh*

Legendary "DJ" ( Run DMC's )
Jason "JMJ" Mizell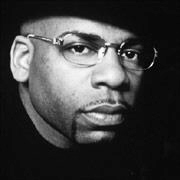 January 21,1965 - October 30, 2002
I'm so sick of this craziness...

"La Wanda Page"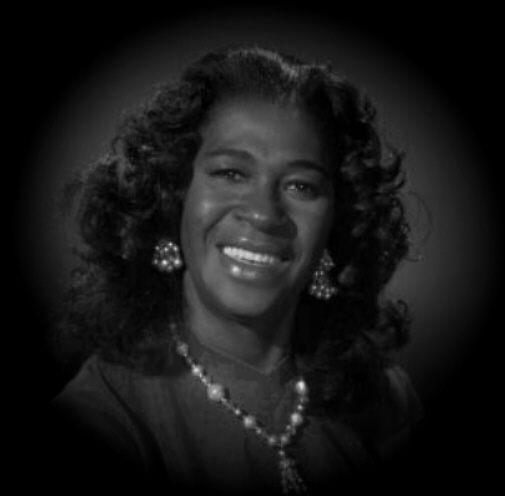 Oct. 19, 1920 - Sept. 14, 2002
An incredible comedic actress, her legacy will live on.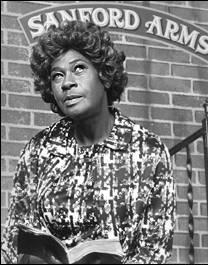 Photo: La face Records
May 27, 1971 - April 25, 2002

AUG. 25th, 2001
"Aaliyah Dana Haughton"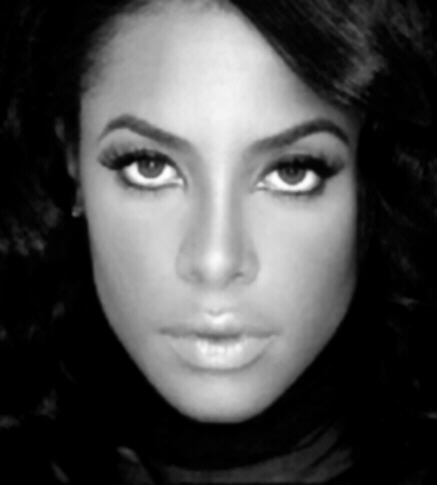 1979 - 2001
She is now ,Forever ........ " That Somebody "
Photo : Virgin Records


"Very" Sad News
Rashann Charles Bowers , has Passed Away.
He Rocked Drums 4 me , since '98
I'm Actually "SPEECHLESS"
"Rizzy" held on for 36 days , before he'd lost his Battle from Gunshot wounds on Mothers Day !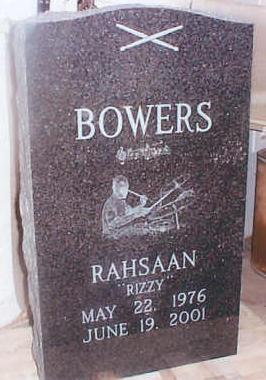 To say He'll be Missed , is Not only Corny .....
but , the "UNDERSTATEMENT" of the Year.
I can't Remember , when I've played with a Musician who "Listened" harder !
His 1st Nite with my Band , He literally played for 3 hours .....
"STRAIGHT"
We Send LOVE to his Family......

The written word : The "BIG" Truth ?~VIDEOS~Saw Deez "Links"

~A message to All Supporters of "SMARTALECMUSIC"~"Intro" page~