Ladies & Gents.....
A conversation with :
( News Anchor / Journalist / Actress )
"TANYA HUTCHINS"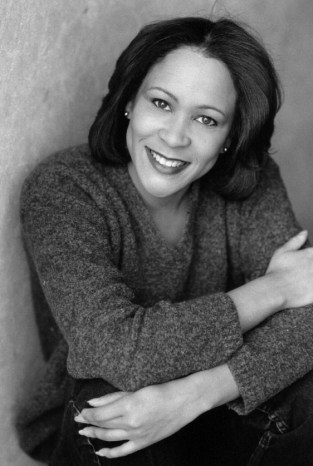 Whas' Up , Tanya ?!?!?
I know U use to bring da DRAMA !!
TANYA HUTCHINS :
Not much…

What's [ Really] goin on ?
TANYA :
Just

tryin' to get by….

Wow…… I don't even know where to start.

How does it feel to be on the other side of this?

TANYA : Definitely, Different. It's different.....

Cause you know, after the piece you did on me for Fox..... I was like, "I've got to talk to her" .....cause I've known you for the longest.

AND…I also found out some very cool things about you. In college, U went to school with Mark Romeneck and he was like a big MTV music director.

TANYA : Really?

Yeah,..... Madonna videos, & winner of MTV video awards etc. etc.
TANYA :
Wow.

So, you went to school with those folks....

man… what was that place like?

TANYA : I loved it. I had my heart set on going to Syracuse. And I wanted to go to the S.I. Newhouse school of public communications. And, I found out that I had no financial aid what-so-ever. So my heart was broken. BUT…. what I vaguely remember about my application was : "Well, you know they're asking about race and stuff.... and, I was like....well I'm not going to write down what race I am. I don't want you to like put me in because I'm Black, blah blah blah...."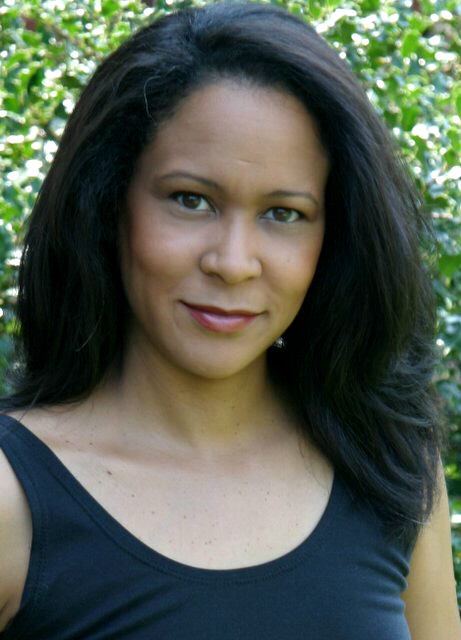 Did you write down "Other" ?
TANYA : No, I didn't write anything on Syracuse.
And then…. I was told that they didn't have any money.
Wow
TANYA : So... for some reason, my church said that Syracuse was Methodist. I didn't know that, because I grew up United Methodist. So they told me to try and get a United Methodist Scholarship. So I didn't really pursue it, and then I had applied to Ithaca. And I must've written down "Black" on this application because someone called at 10:00 at night and said, "We know you need the bucks; you got in under the regular admission, but we have a program that doesn't have a lot of people applying for it; it has a lot of money" and she asked me over the phone, "Do you want to apply for it?" and, I said "YES".
That's nuts...
TANYA : That paid like... almost my entire tuition the first year.
Crazy.
TANYA : I think I only paid $400 that first year.
So you got some of that "Guilty Money" fund.
TANYA : Yes! The "equal opportunity" program. I loved it.
Guilty Money Fund…
TANYA : Aaaaaay, it helped me get through school.
Das Wild….
TANYA :
It was E-O-P

!

I love the fact that you were quoted as saying : [ in terms of doing news again ]

"As long as it doesn't have anything to do with murder, mayhem or mass destruction."

TANYA : Right .

I can actually feel you on that because the news is almost like the "Carol Burnett" show now, it's like a variety comedy thing going on with "the ticker" and the whole thing. It's just crazy. I can feel you for wanting to get out of that mess.

TANYA : Yeah, I do not want to cover anybody's tragedy.... every day.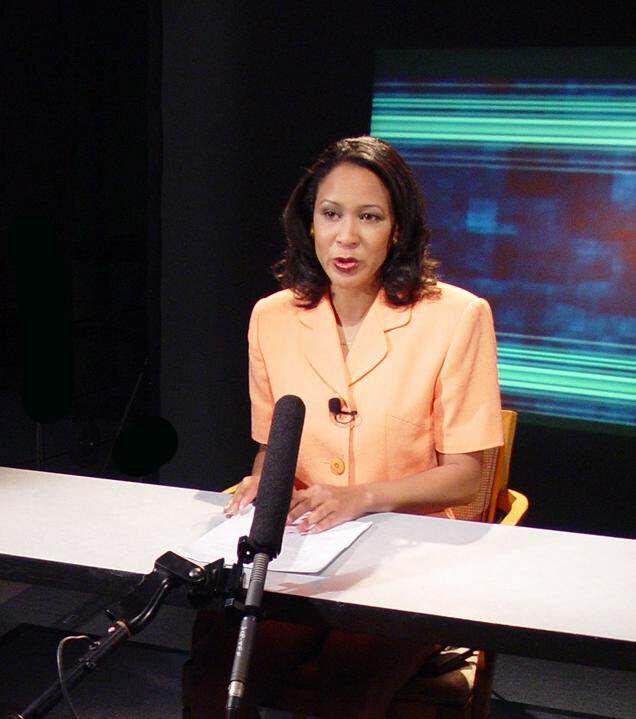 Can you imagine?
TANYA : Yeah, the last, I think, one of the murders I covered, was a mother who, she lost 2 children in 1 year and the 2nd time I interviewed her, her daughter came and started crying in the hospital, Children's Hospital lobby, and that's when I turned to my photographer and I said, "I can't do this anymore" because I wanted to sit there & cry with her. So I just couldn't be detached and I don't want to be detached.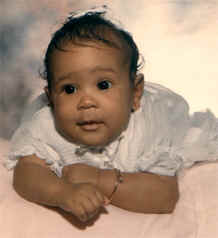 Lil' baby Tanya !
That's Crazy
TANYA : I don't want to be one of those people that walks around and you know, they don't have any feelings, so…I [only] want to do "Happy Things" now.
Wow.
TANYA : People thought I was negative because I said that, um, what did I say? I said something like, "I'm sick of, I'm just sick of the news business, and maybe it did sound negative but that's why I left, you know?
I can't imagine them saying that, if they actually know about the news business themselves, they should be able to see why.
TANYA : Right, right. I just wanted to do more positive things.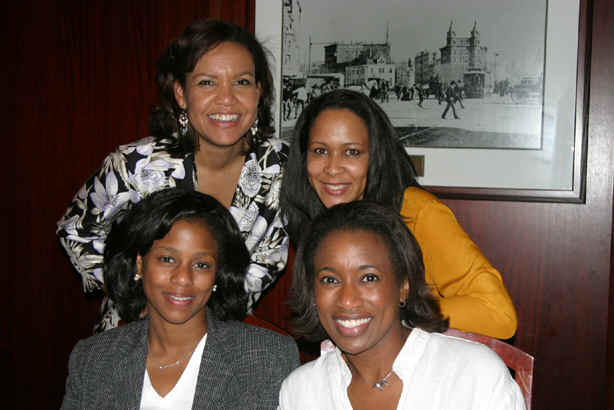 Clockwise: Bertha Coombs of MSNBC, Tanya, Traci Mitchell of Hearst's Washington Bureau & Rhondella Richardson of WCVB-TV Boston
TANYA :
Happy Things !

Speaking of positive things, how's the book going?
TANYA :
It's going slowly

Actually, you got to tell everybody about the NEW book.

TANYA : Ok, it is a children's non-fiction book for bi-racial children. And it's by bi-racial children. So, I have 21 kids so far that have written 1 paragraph pages of advice for me. And I told them to give advice about what they say to people when people walk up to them and say, "What are you?"you know, "Are those your parents?", "Are you adopted?" just how that makes them feel and what they would say to other kids who are having a hard time.
Uh huh….
TANYA : So, it's great. I mean my youngest is 6 years old
That's cool….
TANYA : And, her mother kind of wrote down her answers I had a 7 year old that wrote her own paragraph and each kid pretty much says you know, you just have to be who you are you know, and if they don't accept you, they don't have love in their hearts. That is like a direct quote from a kid.
Wow.
TANYA :
Yeah

....

We are getting' better then, huh?

TANYA : We are. I'm still looking for kids.

I need a few more kids, maybe 4 or 5 more.

I need more boys, I only have 4 boys.

So you're trying to skate out of town on us, man.

You're trying to go to D.C. on me ...... what is going on in D.C. ?

TANYA : My dad's in Maryland, my mom's in Virginia and I grew up in New York, so it's only 4 hours from New York. So I miss the East coast, I miss the big city, the hustle and bustle of the big city and I miss, you know, that old, I love old neighborhoods, you know.

You kinda know what REAL is.... being in Columbus,

And, that can hurt a bit if you came from one place & ended up in another.

TANYA : Cause , I came here from Boston and I was only there 10 months.

That's New York annex

TANYA : I know, I know.

You know what I mean?

TANYA : I like it, but I don't like cold weather, but Boston was fun. I lived in Austin, which was next to Brighton, and it's right between Boston College and Boston University.

So just being in the news business in terms of uh, journalism and anchoring and things, you guys have to pick up and move a lot., it's like a traveling salesman almost.
TANYA :
Right.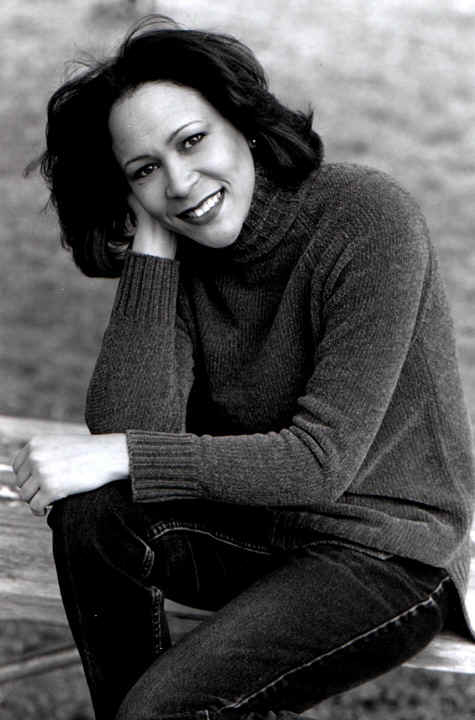 The better the gig, that's where you'll live
TANYA : Right, so you have to climb the "Market" ladder,
and Columbus is, a good market. It's like the 34th largest market.
Columbus?
TANYA : YES , It IS . There are 212 markets. And New York is number 1, and some place called Glenn Dive, Montana or something is 212, Columbus is 34.
Damn….
TANYA : So….I , actually had an offer in New Haven, CT, and had an offer in St. Louis and I turned down New Haven, I was going to go to St. Louis for the money, but then Channel 6 counter-offered and offered me an anchor position here so I stayed.
Wow
TANYA : So I think everything happens for a reason
?!?!?
It does.
TANYA : You, know, maybe I was just meant to be here a little while longer, but I'm ready to go now. (laughter). I think I've learned everything I can here.
You know, a lot of people from Columbus have done well....
TANYA : Yeah, "Dana Tyler" is in New York ....still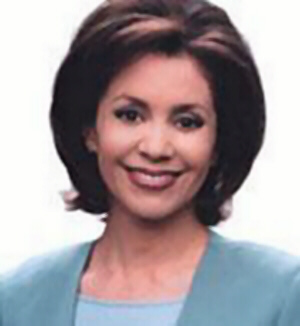 Yeah, she's still there, I was like, I remember when she first gotten in ?????? been on the road I used to see her a lot. I'm like wow, everybody's doin' their thing. Remember Karen Massey? She's up in Sacremento somewhere now or Seattle.
TANYA : She left right before I got here, but I heard about her
Yeah, she's still doin' her thing , too ....
So, let me ask you ....
The "SMARTLAECMUSIC" Burning Question :
"Network News"
Omni-Important ? or "Getting out of hand ?"
TANYA :
Ooooh…I think it's getting out of hand !!

Okay ?!?!?

TANYA : It is. I always tell people I never wanted to be a network news reporter because at least with local news you can stay in the same city. The network news reporters, they're traveling all around the world and putting their lives in danger and you know, there is a time when I would like to go visit the middle east, cause there are 4 places I want to go before I die; Egypt, Spain, Belize, and Hawaii and I don't think I'm ready to go to Egypt right now, but these reporters are in the middle of a war, you know?

Like it's a normal day for them ?

TANYA : Right, and that's their choice..... but I just choose not to do that.

You could come up missing …now.

TANYA : Right, and they're doing it all for ratings,

you know, they want to make it sensational and I'm just not into that

What about the photographers that, you know, cover wars?

Can you imagine trying to get THE SHOT !

and, [consequently] end up getting …..SHOT
TANYA :
No

!

Of someone getting their head blown off and you're trying to get the shot?
TANYA :
That's awful !
you're making sure you're not shot, you know?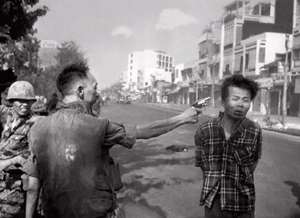 Can you imagine the head space you'd have to be in while they're being shot, you're trying to get the shot.
TANYA : No. I couldn't do it. I know I can't do it.
That's, uh….. that's pretty interesting
TANYA : I wish they wouldn't be a little bit more serious , "just the facts", you know. But, I can be silly, I've had my silly moments on television you know, but it's not with like talking about murder or anything.
I guess that stuff can wear you out, when you still have a heart ....
TANYA : Right
?
Yea, I'm glad that it bothered me enough to get out, ya know.
But it pays the bills, so when ONN calls, I have to go, just for a few days at a time.
TANYA : OK.....
I'm gonna throw some NAMES at ya …..
You can answer em' however you want.
"Nightly News"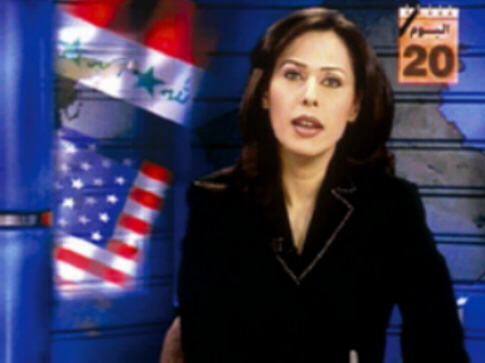 TANYA : You're not going to believe this, but I really don't watch the news that much anymore.
I only watch the news……when I'm about to go fill in for somebody.
So, a few nights beforehand or a week beforehand, I'll start getting caught up on the news and everything.
OK
LYN VAUGHN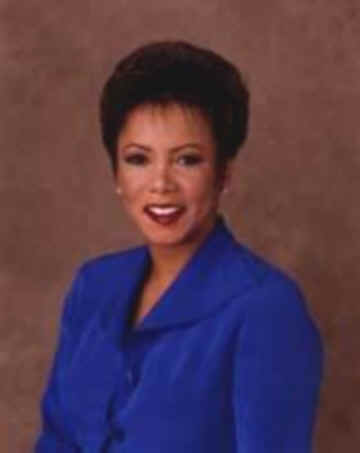 TANYA : Lynn, I didn't really know that much about. Um, I liked her when I saw her on. She's very professional, very polished. And she seemed like one of the serious ones.
Yeah, she had amazing flow.... I used to call her "the jazz reporter". You know, she was so smooth, I couldn't understand why she didn't take that spot after Don Harrison died .
TANYA : I don't know. Maybe she just.... sometimes you felt like you've done everything you can do, and it's time for a change.
yea....But, SHE was my absolut Favorite !!!
Judy Forton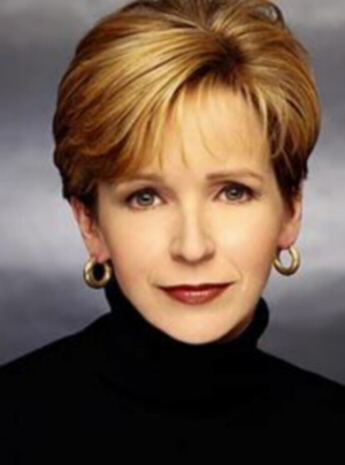 TANYA :
Judy Forton

?!?!

yeah.

TANYA : She was one of the reporters in Boston that helped to train me !! And, I think she's on the weekends or during the day.

Right ...

TANYA : Her, and also "Byron Pitts" on CBS. He was one of the reporters in Boston.

So, I got trained by a lot of really good reporters.

That's Wild !

And, now they got "Robin Meade" who used to be at channel 4. [columbus]

TANYA : That's right. I forgot about her.

And [CNN's ] "Carol Costello" was on channel 10 here with Bob Orr.

You lyin', with Bob Orr ?!?

TANYA : She went to Baltimore and then she went to D.C. and I talked to her right before she left D.C. now she's on headline news.

Bob Orr blew up

TANYA : CBS, right

?

He reports in some of the Most dangerous areas.

TANYA : Right, a lot of people Columbus made it

yea, they're doin' their thing....

Angela Pace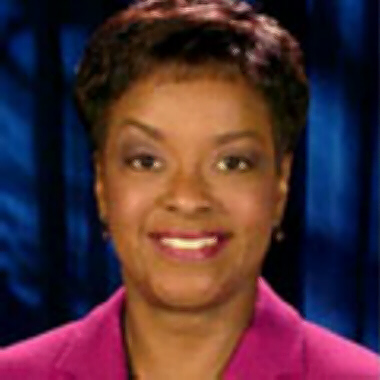 TANYA : Angela Pace. See, I love Angela ......cause Angela, every time I see her, she's like "I wish I could do what you did". She told me she had so much respect for me and that meant a lot, coming from Angela.
Yeah, she's dope. I know she's tired. She wants her [night] life back.
TANYA : Yeah, she's somebody who has made it to the top and like she totally understands why I did what I did. And I just feel like a lot…it just makes me feel respectful knowing that "Angela" respects me for what I did.
Angela's ALWAYS been cool...
She use to come & see me play all the time , when I was a kid.... back in the Day !
Katie Couric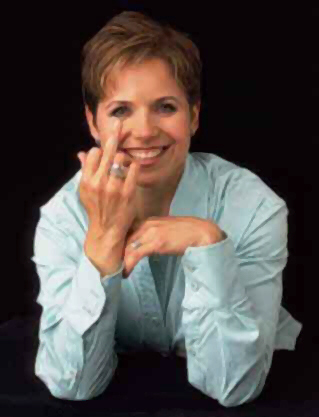 TANYA : Oh, you're not going to believe this: When I did my internship in Washington D.C. It was at the local NBC station, WRC-TV. Well, my friend's husband is the G.M. there now well that's where I did my internship in 1988. It was, it was my the year between my junior and senior years. I did my internship for Lea Thompson. Who is on Dateline. She's like the consumer reporter. Well, I had to do research and I was logging her tapes and I went downstairs into the newsroom to lock my tapes. So this reporter came and she sat down next to me and she's like, "Who are you?" She said, "Hi, I'm Katherine Couric, I'm a reporter here".
Katherine
?
TANYA : Katherine Couric was her name back then. And she told me I was so lucky because, I got to do real work for a reporter. She said all of the other interns in the newsroom were getting coffee and making xerox copies.
That's crazy.
TANYA : That was cool. That was my brush with Katie.
Brush with Katie.
TANYA : And she actually, there was an intern that I worked with who had a crush on her. So she came up to the consumer unit and she kind of messed around with him a little bit, when he was typing & she'd come up behind him & was touching his ear and stuff just to make him laugh. He almost died.
Aiiiight ....
TANYA : She has a fun personality. But everybody always called her Katie.
Matt Lauer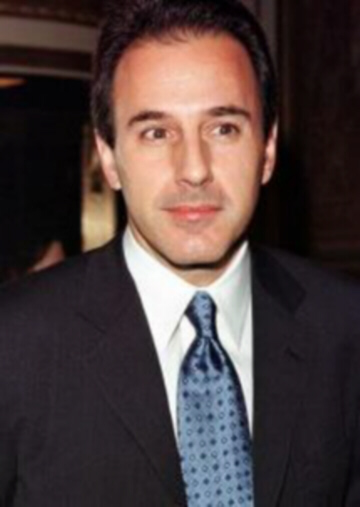 TANYA : Matt ? I know nothing about Matt.
I know there are like there women that love him.
But you know what? I wouldn't have seen him anyway ..... when he was on.....
I'm not a morning person.
Right ?
TANYA : And I did the morning news for 3 years. And that was the only time where I saw the morning shows because I don't see them anymore.
Aiiiight ...
TANYA : But I saw an old interview with Matt where he like shaved his head or something and got a crew cut. That was a big mistake.
He's still wearing that look....
TANYA : Ohhhh, really?
He's still wearing it. I think ?
TANYA : Wow. To each his own.
Aiiiight.
Al Roker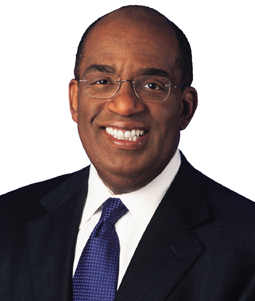 TANYA : I grew up watching Al Roker on Channel 4 in New York. And I actually have a poster that I stole off the subway in New York City in Metro North of Al Roker in my basement.
You stole a poster of "Al Roker"

?!?!??
TANYA : Yes
Times Is a changin'
TANYA : Yes. Actually I vaguely, I vaguely remember the men coming into the Metro North railway/road in uh Grand Central. And they were about to switch the posters and I kind of like said, "well if you're gonna put new ones in can I have the old one?" and they said, "go ahead".
"Can I have this big picture of Al ?"
TANYA : I'm walking through Grand Central Station with this big, huge thing of Al Roker under my……..
You know I'm clownin' U when we get done with this Inner-View ?
TANYA : He's in a yellow raincoat and yellow's my favorite color and it said: "one man dresses 8 million New Yorkers every day".
Ann Curry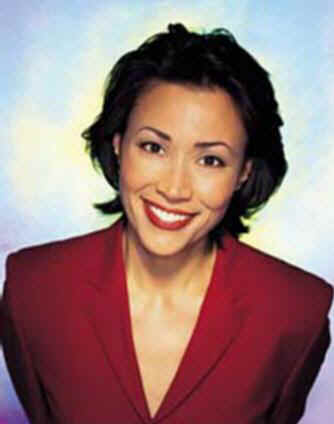 TANYA : I thought about writing to "Ann Curry" for my book, because she's bi-racial.
I know like Japanese & Italian or somethin ...*She's a Scorpio too*
She has THE most Beautiful Smile !
TANYA : I thought about writing her..... I thought about writing to "Solidad O'Brien"
Yeah
TANYA : But I finally got the Olympic Gold Medalist to write for me……Dan O'Brien.
So he wrote my forward for me.
Beautiful. Oh man, well we got through that.
Signa York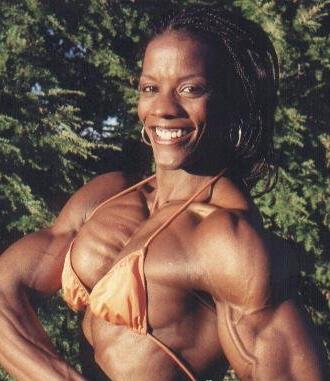 TANYA : Signa York is crazy. Signa is like, strong, and funny and
.....
I'll say she's strong

...
TANYA : Right ?!?! Wild & just hilarious. We are both Pisces. Our birthdays are 2 days apart. So for years we used to have this double birthday bash. And we haven't had it in years but we're bringing it back.
Yeah, she's a good friend.
YŠll might have to bring that party somewhere else.....
TANYA :
I know

?!?

March 15th

Now it's time to play ……the "Either or Game"

TANYA : Uh ohhhh

I ain't gon' hurt cha....

Reporting or Anchoring ?

TANYA : Anchoring. Only because it pulled me away from the blood and the guts and the, you know……reporting, I think everyone should be a reporter before they're an anchor to get that experience. But, the part that bothered me about the crime is I was the one that had to knock on the victims' doors and and talk to the families and you know, have doors slammed in my face and I think when you anchor you're, you know, detached a little bit from it. You can be a little bit more reserved. Plus you can stay inside where it's nice and warm.

Well, of course

Journalism or Modeling ?

TANYA : Ohhh……..that's a tough one. Some people might think journalism.

Well, being a journalist......

TANYA : Yeah, like that's a very respectful, respected profession. Some people kind of have that stereotype that like modeling is a bunch of airheads. But I kind of feel like, you know, I've been there, done that with journalism and I just started modeling a little bit…

So you're feeling it?

TANYA : A little bit. But see, no one understands that I do about 8 or 9 different things

and I like it that way, so I want to do both.

You're just a Renaissance girl

TANYA : I've been doing anchoring, reporting, media relations, consulting, producing, writing, acting, voiceovers, modeling, I work at "Cord Camera" part time.

And, I babysit. [sometimes] That's 10 different things.

You got "10 jobs" man

......

TANYA : And I love it. And everybody says what do you want to do?

And I said well…..
I'm doin' it ??
TANYA : Right. I just want to do more of it.
I just want to do more of it.
U tearin' me up.
Jackson 5 or Sylvers ?
TANYA : Jackson 5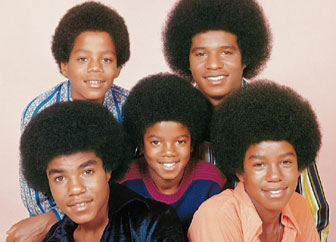 CNN or FOX ?
TANYA : Oooooh………….
Come on now.......
TANYA : I'm going to have to say FOX !
Even if it is "Trash-Talk" journalism
TANYA : I know, I know…..
That's what people want to see, so I guess it's working ?!?!
TANYA : I have to say -- there's a bit of me that's, they call it, when they're looking for somebody who's a reporter at FOX, they want somebody who's "foxified". I kind of understand that because it's hip, they're looking for…..I don't know.
Oh man
TANYA : I like the hard news part of CNN and they're serious, but I kind of like that hipness that FOX has.
That "Shepard Smith" energy. A friend of mine is at FOX actually, I haven't seen her in a while.
She plays classical piano. [anchor] Lauren Green.
TANYA : Really ?
I haven't talked to her in a grip. We used to go over Prince's to Paisley Park. She's from Minnesota.
Prince didn't know we use to go over & play his Piano in studio A
She would just whip out all of these great pieces of Music ...And, just play & play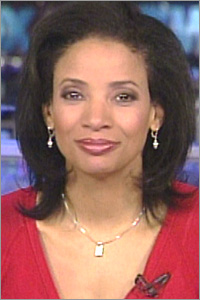 Photo: FOX news
TANYA : Oh, ok…..
And we'd just hang out. She's real cool. I haven't talked to her in a while. She's still over there. I guess she's "foxified", if you will.
TANYA : Right.....
yea....
TANYA : Well , I don't think I 'd have a problem with FOX news, as long as it isn't sensational.
Like, I don't want anything to be…..as long as you're telling the truth, I think it's ok.
But, don't blur the truth.
Or to Give it "extra cheese" !?!?
TANYA : Right !
On Location or in the Studio ?
TANYA : Hmmmm………
Depending on where you're going , I guess, huh?
TANYA : Yeah
[ if it's ] Beirut: you might want to take it in the studio, huh?
TANYA : Right. It depends. If there's no danger involved, I'll go on location.
Gold or Silver ?
TANYA : If I'm wearing black, it's silver. If I'm wearing something colorful, it's gold.
Sounds like you could actually give a damn. It just Accessories ?!?!
TANYA : Right
70's or 90's ?
TANYA : Oh, 70's!
I am I'm like Ms. Comfest, tie-dye…..I am a child of the 60's. I have to say 60's maybe
Damn, alright ......no, that's a beautiful answer
TANYA : I still wear tie-dye
70's or 90's, and you say: 60's!!
Hard News or "Fluff" Reporting ?
TANYA : Hard news. But I mean the hard news only because I like the facts. I like the seriousness of it. When I think of fluff reporting, I think of stupid things that shouldn't even be on television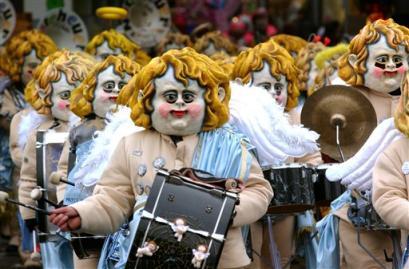 photo : sigi tischler
Right
....
TANYA : But, I'm not talking about the "fun" reporting. I had fun going to Cedar Point and doing a report for kids.
But some people would consider that fluff.
TANYA : Right. So to me….
But you had fun ?
TANYA : YES !!
I mean like I like soft news and feature news. I like feature news. I guess now that I've left the hard news business, I guess what I do now is considered fluff, but as long as it's serving a purpose .....it's ok.
Snow or Rain ?
TANYA : Snow.
I love it.... I still go sledding with kids.
How did you feel about Sept. 11th….. from a *Journalists* viewpoint ?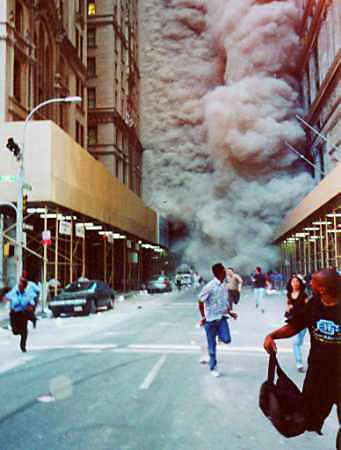 TANYA : Ummm…….that effected me for a long time. It still effects me. I think, at first, I couldn't believe it….you know, just like the normal persons reaction. Umm., but I think it is so sad that we just can't live in peace in this world. I think I was born before my time. I just totally don't understand why we can't live in peace. In the middle east, in northern Ireland, in Africa, I just, I don't understand.
I don't either.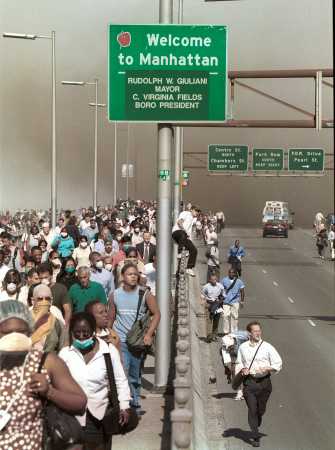 TANYA : I just wish there were a way that we could just bury the hatchet and agree to disagree and just live in peace so we could save our children and our children's children. I just don't understand.
And we should just probably leave it at that.....
Thank you, Tanya !!
TANYA : " Thank you , Foley.
"
That was Fun !!
TANYA : Yes, it was. Oh my God. I prob.... I hope I didn't sound weird.
No, you won't sound weird at all.
This is just funny that you're on the other side of it. And you have a non-journalist interviewing a journalist.
TANYA : Oh. I know
?!?!?
How trippy is that shit?
TANYA : Ha ha ....I don't know whether to call myself a former journalist or a part-time journalist.
Right ?
TANYA : Maybe I'm part-time…..freelance, I'm freelance!
You're just free..... to be.
TANYA : YES !!
Alright, Baby-girl We're Done .....
TANYA : "Thank You"
"Thank YOU"
U know WE go waaaaay back !
TANYA : Yes !!